Finding Early Kentucky Settlers in Littell's Law Books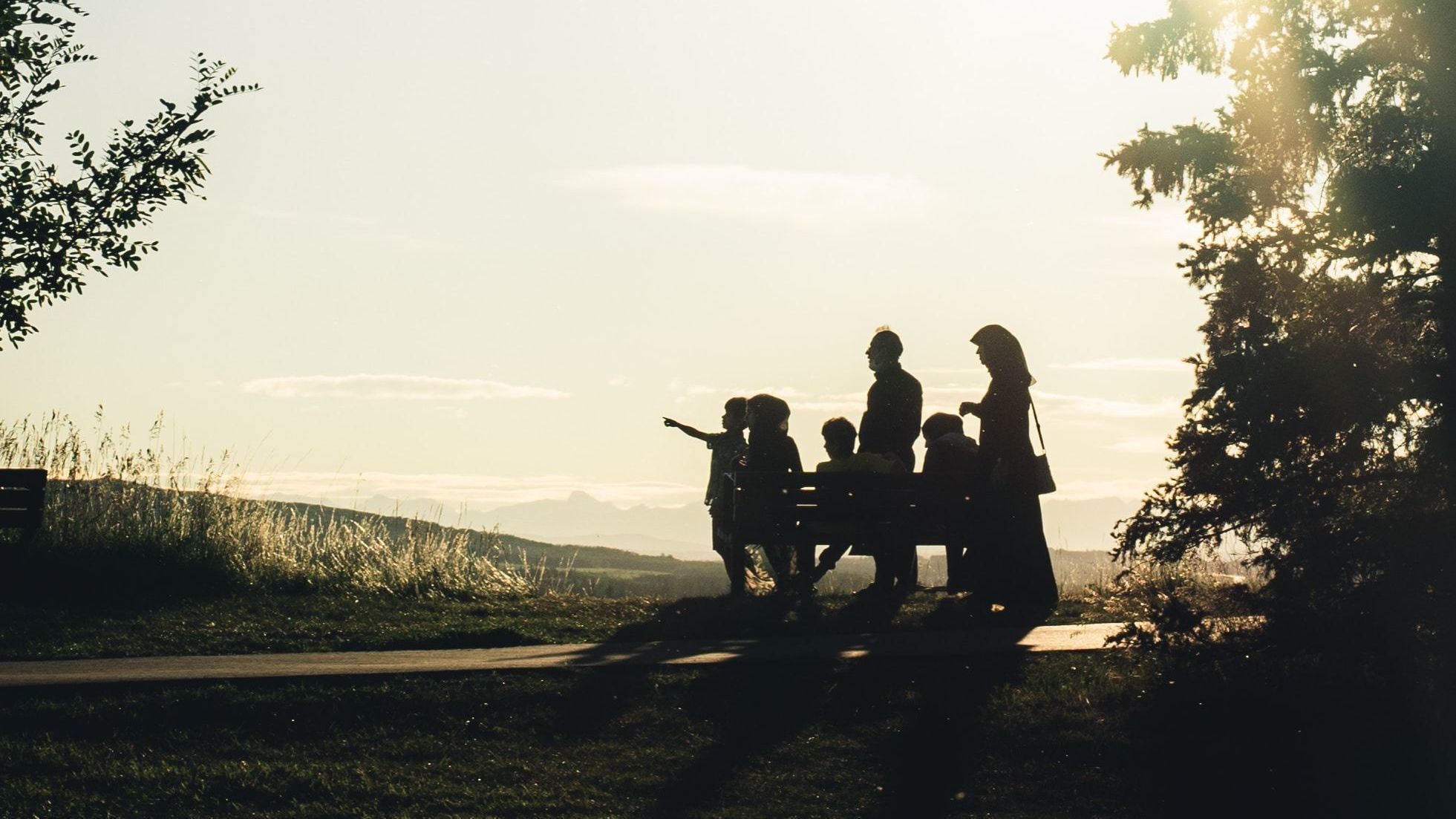 Many genealogists are familiar with the Hening's Statute at Large, which is a compilation of early laws of Virginia. Used with the index prepared by Joseph Casey, it is a useful source of names, dates, and facts of early days in Virginia.
Perhaps less well-known is a similar collection of early Kentucky laws. In 1792, Kentucky became a state. (After a failed attempt by Judge Richard Henderson in 1775.) The Kentucky General Assembly went about the business of creating laws and enacting the business of the newly formed commonwealth.
Law Making for Early Kentucky Settlers
In the early 1800s, Kentucky lawyer, William Littell (1768-1824), published five volumes called Littell's Statute Law of Kentucky These books provided a digest of the laws and statues of Kentucky from 1799 to 1822, which included notes and commentaries on decisions made by the Court of Appeals. Jacob Swigert (1793-1869), a lawyer and judge, assisted with the books. 
These books contained the first critically edited compilation of Kentucky statutes. Lawyers have long been recognized as one of the founding documents of state law, while historians of early Kentucky find them an indispensable primary source for the understanding of everything from the founding of cities and towns to regulating marriages on the early Western frontier.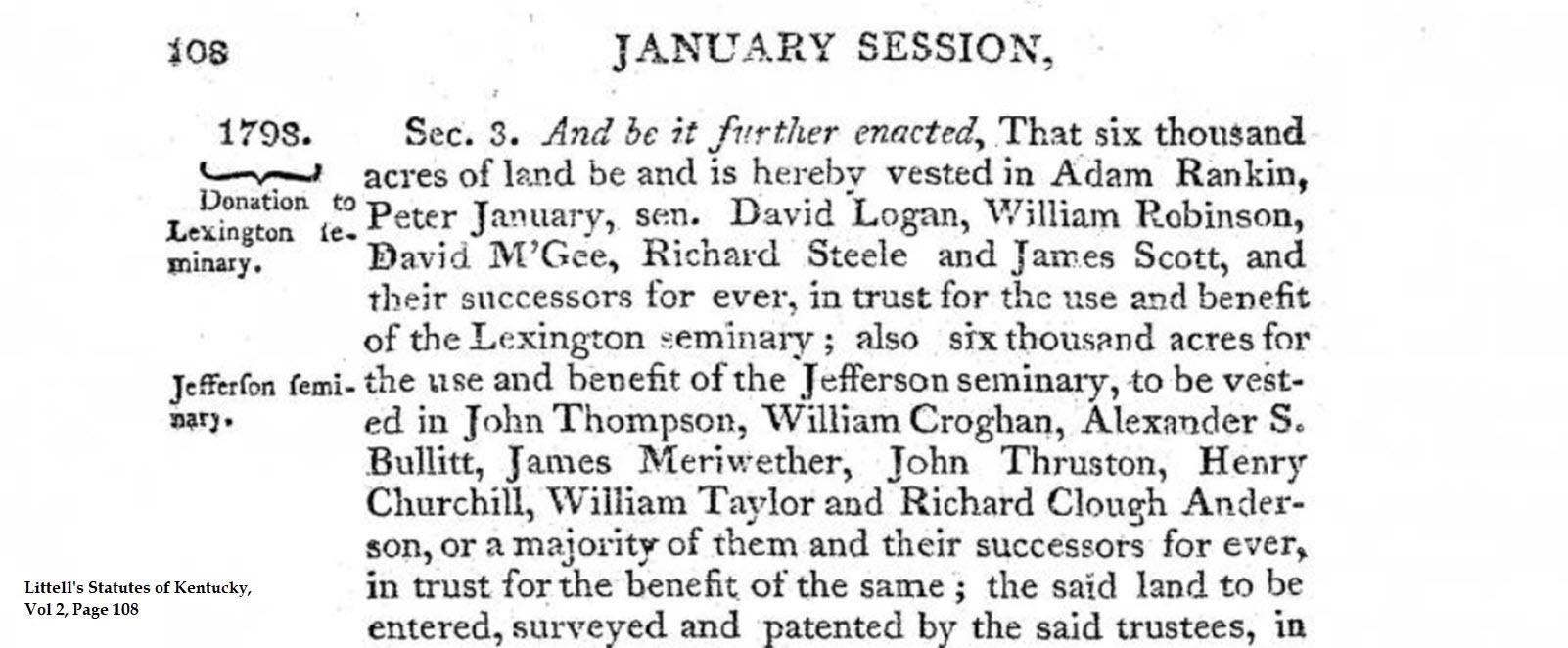 Finding Your Kentucky Ancestor
Certainly, there is a plethora of information, names, and dates for the early Kentuckians, but how can you find your Kentucky family member? 
In 1931, WT Smith published an index to these volumes called A Complete Index to the Names of Persons, Places and Subjects Mentioned in Littell's Laws of Kentucky. This book contains about 5,000 proper names from early Kentucky settlers.
Since the legislature in those days passed acts concerning many minor, detailed subjects, Littell's books contain many early Kentucky settler's names. You would not find this personal and detailed information in statutes of today.
Here are some examples:
Names and residences of persons selected as trustees of schools in many counties
Names of persons allowed to have a well dug on the courthouse square in New Castle
Residents along the boundaries of State precinct in Montgomery County
If you know the name of any ancestor who might have been in Kentucky in the early years, checking Smith's index may turn up evidence he was in Kentucky at a specific date. This provides rich details about what your Kentucky ancestor was doing.

Using these Books to Verify Your Family Tree
Lucky for you, universities have digitized these indispensable volumes and made them freely available to family researchers. An easy location to find the books is by searching Google Books inventory. 
You can find the digitized index in two locations:
You can access these volumes or the index at many libraries. Use the WorldCat site to find a printed version nearest to you. 
Resources 
Editor's Notes
An earlier version of this post first appeared in Bluegrass Roots, the quarterly newsletter of the Kentucky Genealogical Society. 
About the Author
Landon Wills wrote this post for Bluegrass Roots in 1980. He was owner and editor of the McLean County News from 1946 until 1971. He was the publisher of Bluegrass Roots, an internationally circulated journal of the Kentucky Genealogical Society, from 1975 until his death in 1998.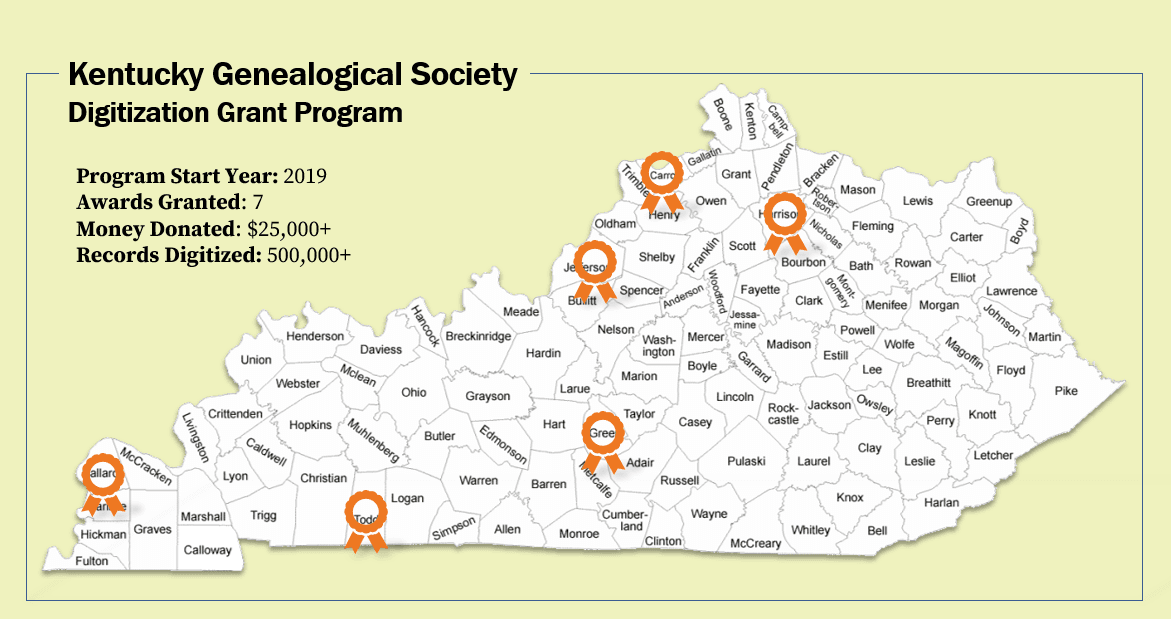 Giving Tuesday encourages members to give back to the organization that provides programming, seminars, and records preservation for Kentucky.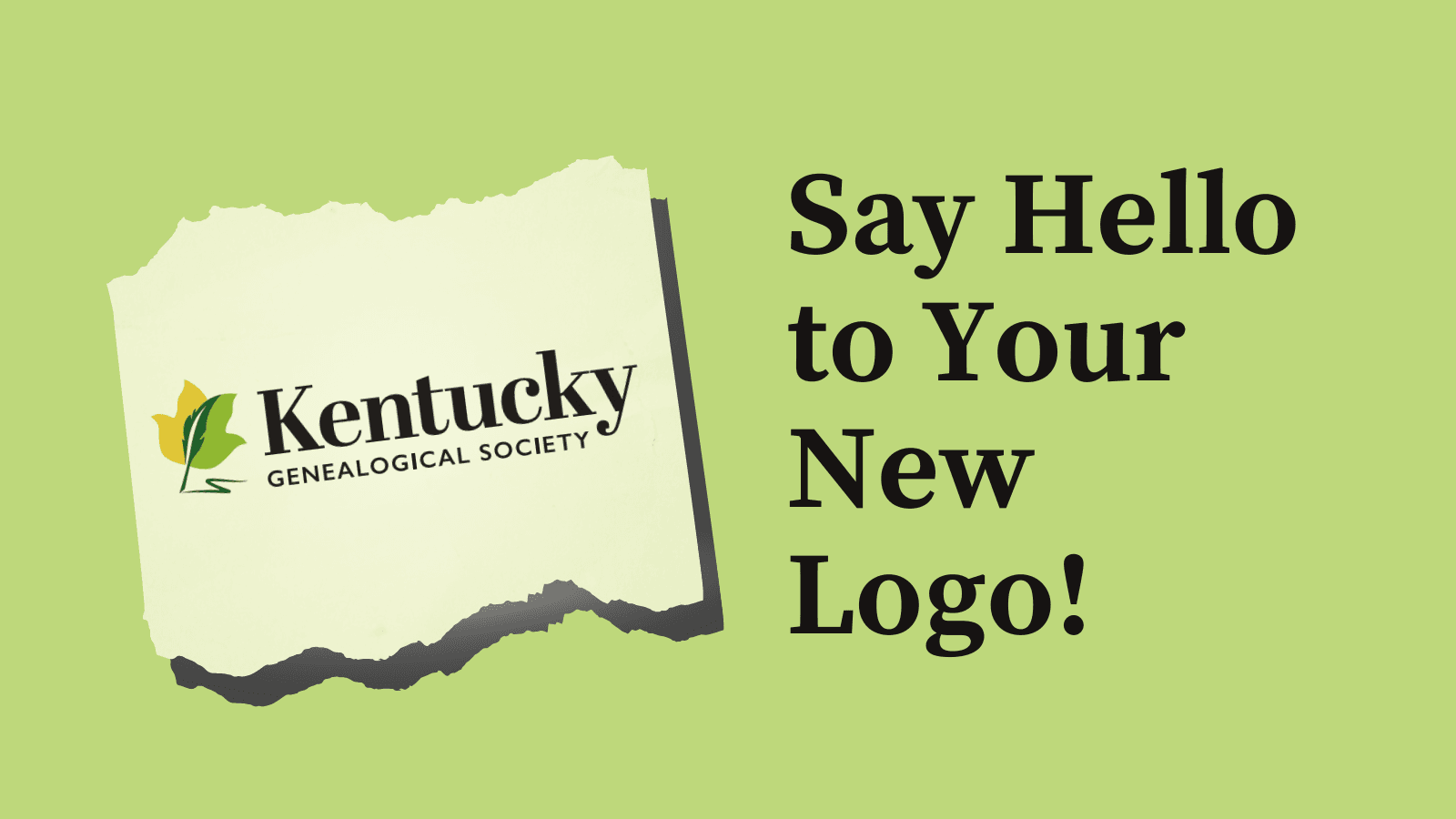 We are transitioning to a new logo and branding.