Don't Let a Courthouse Disaster Demolish Your Research Plan

The county courthouse has been a central location for records since Kentucky became a commonwealth. Often we are reminded that records didn't survive because of a natural disaster or other accident.
As a family researcher, you might wonder what you can do to further your research, considering these events. Even if the courthouse met harm, it doesn't mean the records were lost. Sometimes, the citizens saved the records or only a few were lost.
Here are some ideas for finding other records (often free!) that can move your research forward.
Investigate What County Records Exist
Before presuming your research is doomed, you must understand the county record inventory. The first thing to investigate is if a courthouse disaster occurred. The Kentucky Department of Libraries and Archives (KDLA) maintains a Kentucky County Courthouse Disasters list.
A courthouse disaster seems, well, disastrous to your research, but not so fast. In Montgomery County, Kentucky, the Confederate Army attempted to burn down the courthouse, but the fire did not cause extensive damage to the records. In fact, very few records were harmed. This situation may be the case for other courthouses as well.
The county clerk might have stored the records in a different location or sent a copy to the state. So the records exist in an alternate location.
FamilySearch Wiki maintains a page for each Kentucky county. These pages describe the available records and where to find them. Even as thorough as that site is, there are still other records, books, and resources available. Contact the local library or archive about their vertical files, local books, and other research information.
It may be your lucky day and a past genealogist transcribed some valuable information for you. In the Bath County KYGENWEB site, I found this little jewel transcribed from the local paper:

Checking Surrounding Counties for Records
Building a timeline for your ancestors is useful, but it might also assist your understanding of where to look for records.
Kentucky has 120 counties but started with only three. Floyd County is the parent county of nearly all southeastern Kentucky counties. While the Floyd County Courthouse burned down in 1808, records from 1808 forward are available. These court records contain marriages, land ownership, and indentured servants. This fact impacts those researching in the area.
A few other tips:
Check the original county of ancestors' residence. There may be records there that refer to your ancestors prior to, during and after the move.
Research descendant counties' records. If they formed other counties from your county, then search those county records.
If your ancestors lived near the county line, maybe another courthouse was a more convenient place to marry.
Think outside the courthouse as well. Check other local repositories, such as the church. Many churches kept membership records that included births, deaths, and relocations. These churches track who was buried in an adjoining graveyard. Also consider if the larger local cemetery has records. For instance, the Winchester Cemetery has published their burial list. This cemetery is really old. It's possible some of the names on the list have not made their way to other databases.
Consider the State Level Records
When researching at the state level, you have many choices. Both the KDLA and the Kentucky Historical Society have a comprehensive collection of documents available for research.
Early Kentucky had no parole system, so the governor would grant pardons. Look in the archives for the governor's records. If your ancestor was an outlaw, or just a moonshiner, you might find a pardon was issued.
The Kentucky Historical Society houses genealogical histories for the early pioneers. There may also be manuscripts that describe daily life in the county, but also mention a local storekeeper, blacksmith, or prominent citizen.
Many of the larger university libraries also have digital holdings, such as the acts of the Kentucky General Assembly. From 1792 to 1850, the state acted more like a local courthouse. You can find divorce records, name changes, business licenses, and other private acts.

Many Kentucky state departments contain records. For instance, the Secretary of State holds the land records going back to 1792. Since 1911, the Vital Records office has maintained the birth, marriage, and death records.
There are other organizations and employers who also maintain member lists. Consider the Carter County collection at the KYGENWEB site, which lists employees of local businesses.
Consider the Many Federal Records
The most obvious records at the federal level are the census records. These records are available from many of the paid research sites (Ancestry, MyHeritage, and so on) and for free from Family Search.
When collecting the population schedules, the census takers also collected agricultural, manufacturing, and mortality schedules. The mortality schedules list the name, date, and cause of death for citizens of the county.

The Bureau of Land Management recorded land patents along with survey plots. Their site contains a land catalog for the western states, where your ancestor may have lived.
Do not forget that military records may also contain useful information. The Revolutionary War Pension applications, in particular, are packed with helpful information. Some researchers have found copies of Bibles and depositions from relatives or friends.
Don't let a courthouse disaster put a stop to your research. Many alternate sources are available to help you locate your ancestor.
Editor's Notes
The idea for this article came from an older post that KYGS member, Michael Watson, wrote for the Bluegrass Roots magazine in 1999. His tips were integrated and updated to include the online content now available.
About the Author
Tricia Aanderud is a retired data analyst who lives in Florida with her husband and two bratty cats. Her lovely aunt Doris gave her the genie bug at a tender age. In 2008, she began researching her roots to learn more about the brave souls who wandered into Kentucky and made it their home. In her free time, she is the editor of the Kentucky Family Stories blog.
More Bluegrass Roots Content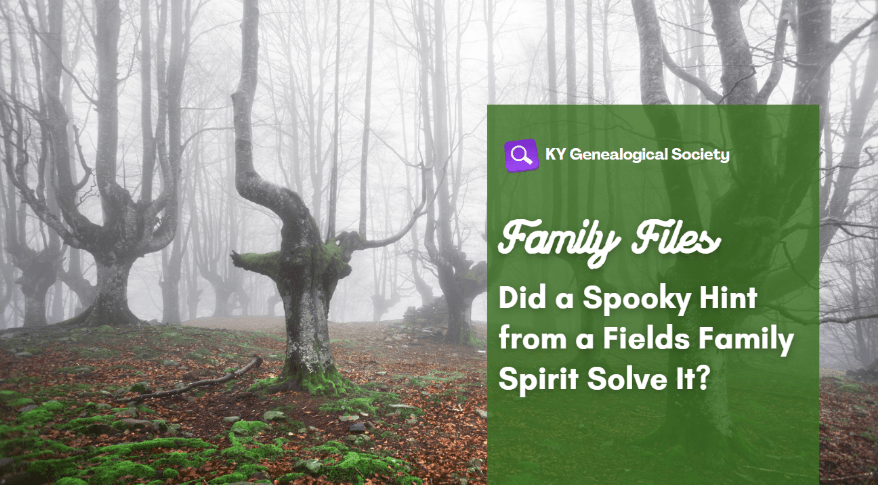 When searching for your ancestors, preparation is the key to success.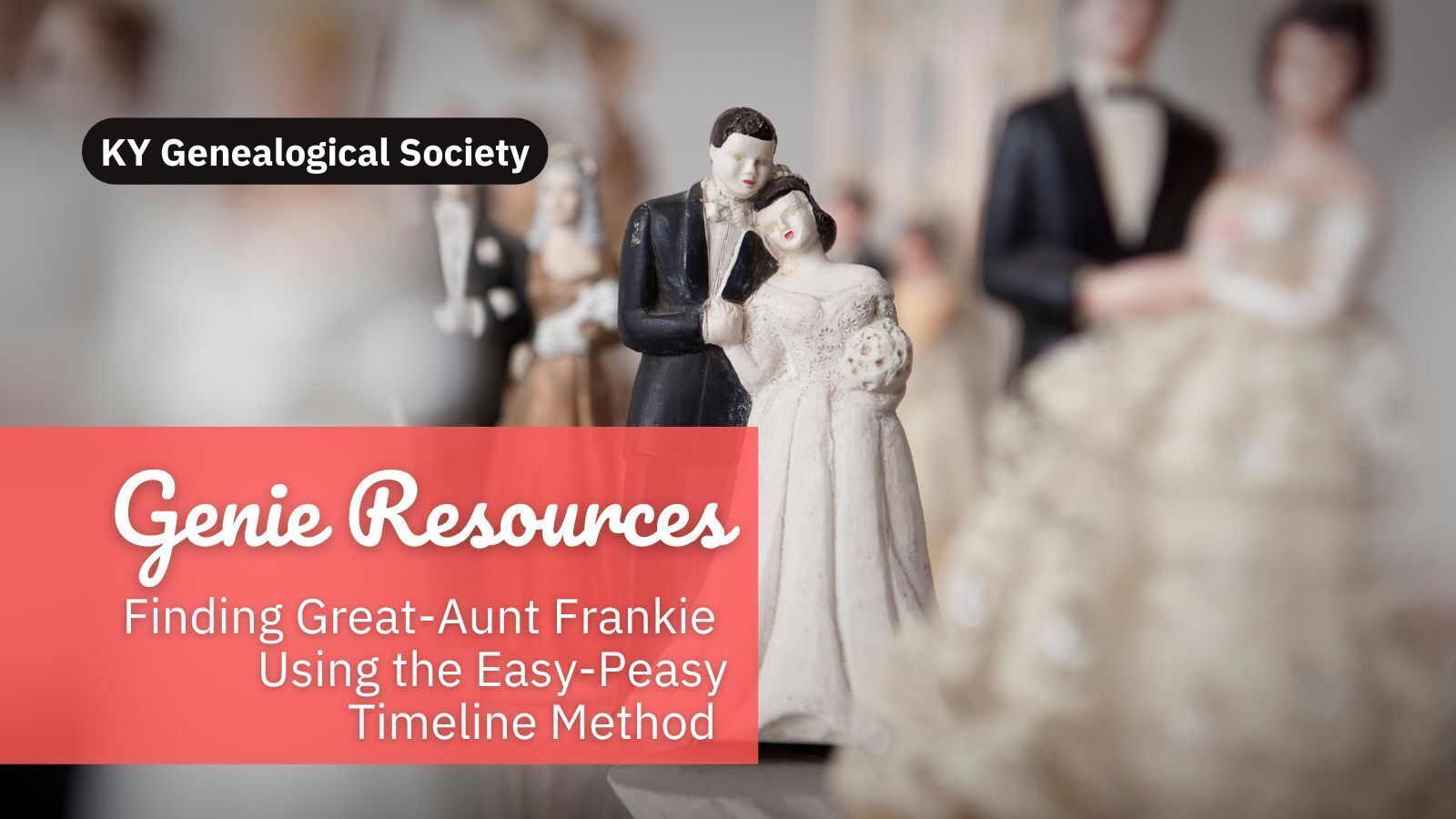 Follow along as a family researcher uses this method to solve a brick wall ancestor.