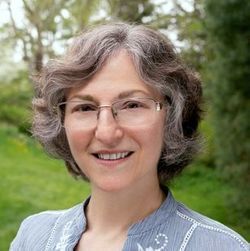 The second edition of Planning a Future for Your Family's Past addresses how to organize, curate, and disseminate your genealogical collection. The author shares her useful PASS process to help you get started. 
In this edition, Wood extends the discussion. Some family researchers are lacking family members interested in their beloved collection. In this edition, she discusses how to find an institution that accepts genealogy collections and provides creative suggestions for sharing family history. 
Wood is an Experienced Genealogist with Her Own Collection
Marian Burk Wood is a popular genealogy speaker and author. Along with her many professional accomplishments, she has been researching her ancestors for over twenty years. 
"Without our ancestors, we wouldn't be here, so it's important to honor their memory by preserving and sharing family history," said Wood.
In her Climbing My Family Tree blog, Wood covers genealogical methods and often shares family stories. Her blog posts provide tips for completing family research as you watch her complete her own.   
Implementing the PASS Process
Just like with her blog, this book seamlessly guides you through how to think about your collection. Each chapter ends with key takeaways. The takeaways re-enforce why you are taking actions. They help you remember the major points later when you re-read the book.  
Wood gives you a plan to execute called the PASS Process. If you have inherited another genealogist's collection, it may have felt more like receiving a garbage dump than a collection.
Step 1 – Prepare by organizing the materials
If you want others to find value in your collection, then you must have it organized. Others need to understand what is important about the photos and documents. How many times have you looked at a photo without knowing the person?  One example from the book is to label photos with a detailed caption placed on the outside of the envelope. 
Along with the process, Wood has included a sample index form to help you organize your materials. You can easily copy her idea, but you understand what details to capture.
Step 2 – Allocate ownership by curating your collection
Wood suggests that if you have an extensive collection, consider multiple heirs for it. She includes the idea of passing the collection to a historical society or museum. 
For this second edition, she discusses how to select and approach these institutions. If your collection isn't extraordinary, you might find more interest in a smaller or local museum. Either way, you'll need a strategy for discussing your expectations for the collection. Wood coaches you through the right approach.
Step 3 – Setup a genealogical will to designate heirs
When something happens to you, your family may not know what to do with your collection. Wood suggests writing a genealogical will that details what you want to happen. She provides a sample will to help you think through how you want family members and institutions to handle it.
If there are no clear heirs for your family history, Wood devotes an entire chapter to the topic. She has multiple ideas for family members you may not have considered. Best of all, she talks about how she handled the situation.
Step 4 – Share family history now
There are multiple ways to share a collection. In Chapter 11, Wood provides some "out-of-the-box" thinking for ways to share your family history. Depending on your audience, she has ideas for everything from field trips to coloring books.
Perfect Solution to a Genealogy Dilemma
When you have lovingly curated your collection, the dilemma of how to pass it along can be overwhelming. Wood provides plenty of practical ideas to guide you through the process. You can purchase the book on Amazon.