One thing family researchers know, Kentucky's 120 counties are not always the easiest place for a family tree investigation. To be effective at this task, you must keep your ears open for opportunities and mind open to fresh techniques.
With that in mind, our talented panel assembled the content for the 2022 Summer Seminar: Researching Your Kentucky Ancestors.
Our team scouted out the speakers who understood Kentucky from a genealogical perspective. They were seeking those who offered new genealogical perspectives; those with different voices from the genealogical ecosystem who could guide us.
Note: Registration closed July 31, 2022. Sign-up for our newsletter to receive notice of all upcoming events.
Dynamic, Kentucky-Focused Speaker Line-Up
For this year's monthlong virtual seminar series, we've assembled a group of unique speakers to share perspectives and insights to help you piece your Kentucky family trees together.
Session 1: Kentucky Genealogical Society Open House
When: Mon Aug 1, 7 PM ET 
During this kickoff event, interact directly with a panel of members of the board of directors of the Kentucky Genealogical Society, many of whom have been researching for decades.
Learn about the Society and pick up some insights from active genealogical researchers to help you piece together the Kentucky branches of your family tree.
When: Tues Aug 2, 7 PM ET   Speaker: Rusty Heckaman
Though thirty-eighth in size, Kentucky has the third most counties of any state, trailing only Texas and Georgia. While this may seem like useful trivia, in practice it had a major impact on Kentucky's history and how we now access its past.
Using primary sources pulled from the collections of the Kentucky Department for Libraries and Archives (KDLA), participants will gain insight into how to navigate accessing material from KDLA, what records KDLA has available, and how to plan their research with the organization to be most efficient.
Rusty Heckaman is the Research Room Supervisor at the Kentucky Department for Libraries and Archives. He is a new Kentuckian, having moved to the state from Texas. Though a native Hoosier, he is excited to call Kentucky home and has eagerly embarked upon his journey to learn more about his adopted home. In his role with KDLA, Rusty assists researchers in accessing various resources in their own pursuits, learning about the past. These resources include many that are useful to the genealogist.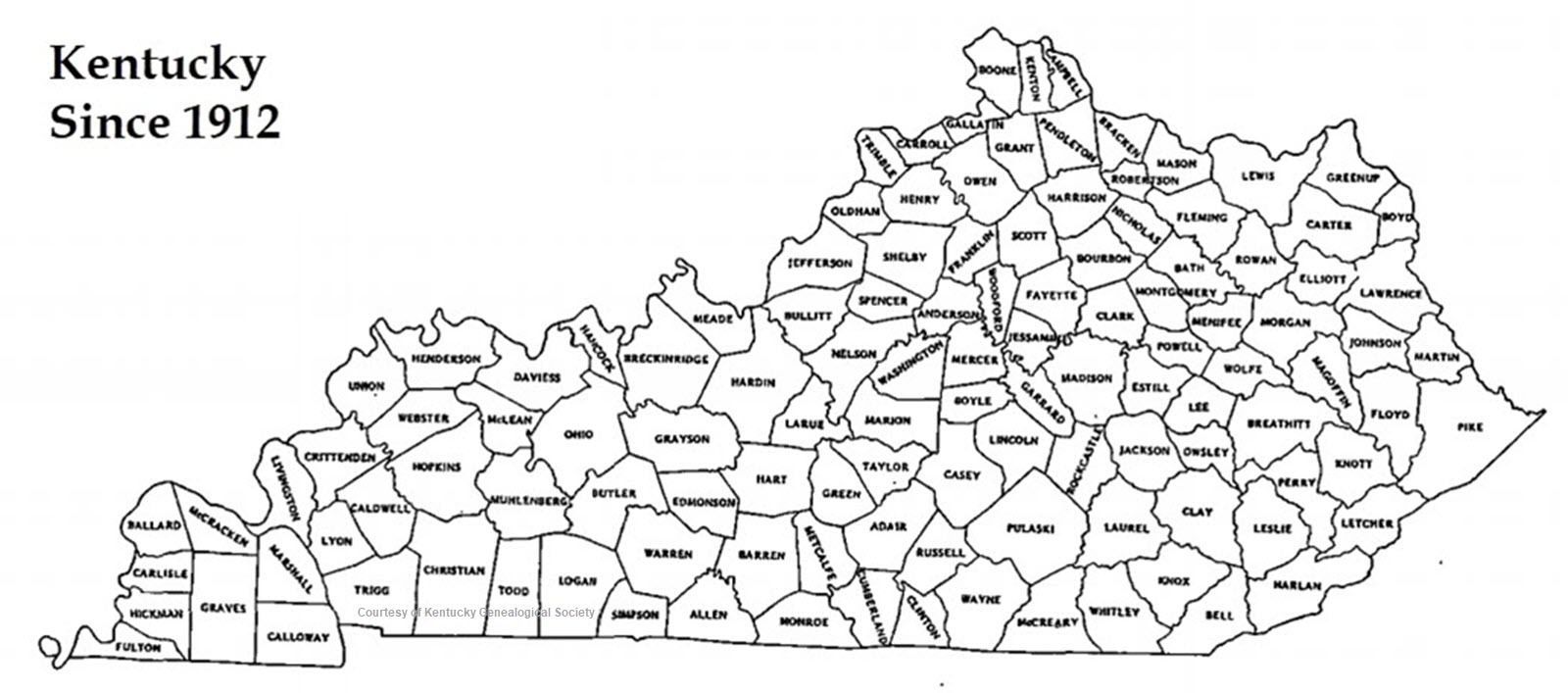 Session 3: Investigating African Americans in Antebellum Northern KY
When: Tues Aug 9, 7 PM ET  Speaker: Hilary Delaney
Established in 1826, the Underground Railroad was a network of secret routes and safe houses used by enslaved people to escape into free states and Canada with the help of abolitionists and allies. You will learn how Hillary Delaney identified over 4,000 individuals in Boone County's enslaved population, with connections that reach into other Northern Kentucky counties and beyond.
Drawing on her background in journalism, she discovered many stories of freedom seekers and Underground Railroad activity in the area that had been largely lost to time. She shares research tips and tricks to show how, with each new discovery, a life story is built. Some examples of what can be revealed include finding lost or separated families, enslaved individuals' church membership, locations of enslavement and burials, military service, court battles, and Underground Railroad activity.
Ms. Delaney serves as the lead researcher for African American History Initiatives at the Boone County Public Library's Local History and Genealogy Department
Session 4:  Underground Railroad in Indiana
When: Wed Aug 10, 7PM ET Speaker: Jeannie Regan-Dinius
Established in 1826, the Underground Railroad was a network of secret routes and safe houses used by enslaved people to escape into free states and Canada with the help of abolitionists and allies. When many enslaved people escaped the slave state of Kentucky, they crossed the Ohio River into the free state of Indiana. Jeannie Regan-Dinius is the Historic Preservation Officer of Crown Hill Cemetery in Indianapolis Indiana. Previously she worked as Director of Special Initiatives of the Indiana Department of Natural Resources.
Session 5: KY Research Collections at the Filson Historical Society
When: Tues Aug 16, 7 PM ET    Speaker: Patrick A Lewis, PhD
Founded in 1884, the Filson is a privately supported non-profit historical society dedicated to collecting, preserving, and sharing history and culture of Kentucky and the Ohio Valley. The Filson's collections are vast and deep.
Records can be accessed there from throughout the Commonwealth. Patrick A. Lewis, PhD, is the director of collections and research. He summarizes research in the Filson's collection and shares gems that may interest Kentucky genealogical researchers.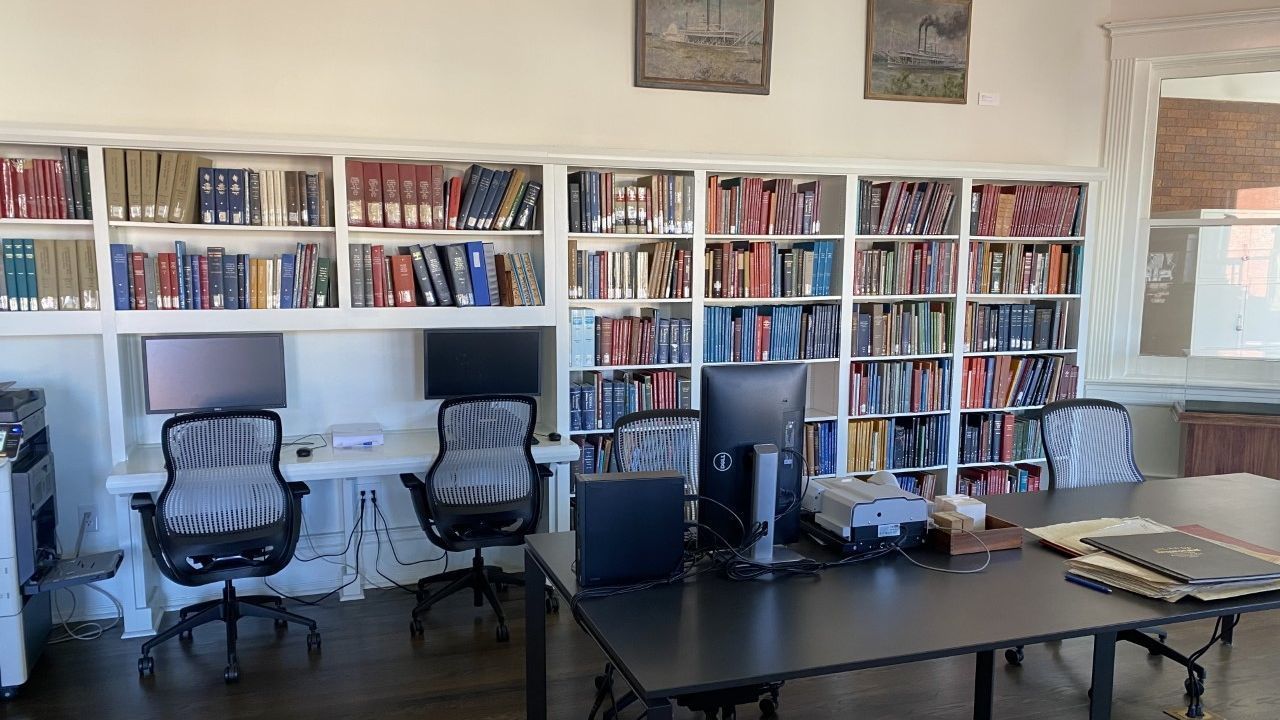 Session 6: Lyman Draper Manuscript Collection
When: Thu Aug 18, 3 PM ET  Speaker: Lee Grady 
Lee Grady is the archivist of the Wisconsin Historical Society, where Lyman Copeland Draper bequeathed his manuscript collection. Draper was a lifelong student of American history. Although born in upstate New York, Draper made it his life's work to rescue from oblivion the history of the "heroes of the Revolution" in the South. Draper was the first corresponding secretary of the Wisconsin Historical Society and lived much of his life in Madison.
While various copies of the manuscripts are held in research libraries around the United States, Lee Grady will present the perspective of his role as archivist of the Wisconsin Historical Society, which maintains the original collection. This collection is incredibly important to anyone researching early Kentucky ancestors in the Ohio Valley.
Session 7: Early River Towns in Kentucky
When: Tues Aug 23, 7 PM ET  Speaker: J Mark Lowe
Kentucky would not have been settled without the rivers who brought settlers from the northern cities. A knowledge of the gathering places for early arrivals and the marketplaces for regional settlements may help you solve some migration issues within.
J. Mark Lowe has been researching families for over fifty-five years. He grew up in Tennessee with extensive family roots in Kentucky. Having traveled extensively in both states, Lowe enjoys sharing his love of genealogy and the joy of research with others including some historic reenacting. He was a former president of the Association of Professional Genealogists, former vice president and secretary of the Federation of Genealogical Societies.

Session 8: What I've Learned About Kentucky Research: Insights with Dr. Arlene Eakle
When: Thu Aug 25, 7 PM ET  Speaker: Arlene Eakle, PhD
Kentucky's history is extremely layered and chock full of nuance. As a long time genealogist, Dr. Arlene H Eakle shares her insights about researching within the state.
She is an expert in tracing ancestors from the southern states, including the Appalachian Triangle (Southwest Virginia, Northeast North Carolina, Southeast Kentucky, and Eastern Tennessee). Her research includes Scots-Irish and Native American pedigrees from this Triangle. Although difficult to document, she has been especially successful. She is also skilled in researching English, Scottish, Irish and Swiss German ancestors.
Arlene H Eakle, PhD, is the president and founder of The Genealogical Institute, Inc., and a professional genealogist since 1962. She holds both MA and PhD degrees in English History (University of Utah) and an Associate degree in Nursing (Weber State University).
Participants get complete access to all eight webinars through GoToWebinar, which are spread over four weeks so as not to overwhelm you with information. These online events are recorded and available after the seminar completes for thirty days.
Given the economy, we're keeping the prices of the series extremely affordable: $20 for members and $60 for non-members. If you're a non-member, you can join the Society for $20 and then get the member rate of $20 (a real bargain)!