My 11 Best Tips for Using Maps in KY Family Research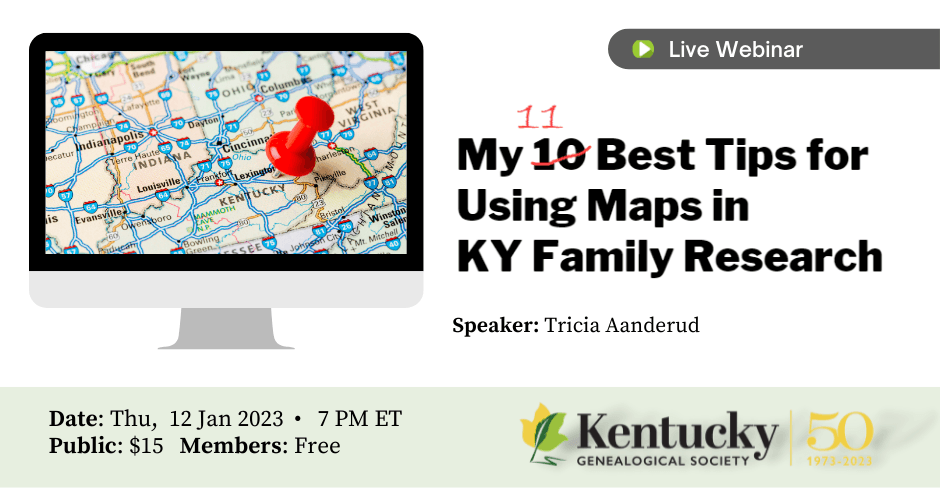 If you are researching ancestors in Kentucky, maps are essential to your success. Geographical information reveals the visual stories for your ancestors helping you understand migration paths, where to look for records, and even error check your research.
In this talk, you'll learn map types available, effective tips for incorporating maps in your research, places to find historic and modern maps, and see examples of map usage for real Kentucky families.
Speaker:
Tricia Aanderud, a retired Data Science professional, lives in Florida with her husband and two bratty Siamese cats. She is a Kentucky native whose family arrived there in the early 1800s. In her free time, she is the editor of the Kentucky Family Stories blog.
Cost
-Registration fee is $15
-Free to Members
Kentucky Genealogical Society members use the email address associated with your membership account and the discount code: MEMBER during registration to register for free.
-Not Yet a Member?
If you're not yet a member, join now and access free programs like this one and dozens of others programs you can view on-demand.
Go to http://www.kygs.org/join.html to become a member for just $20 annually.