Becoming Your Family Storyteller: Tips and Tricks

Attributed to Della M. Cummings Wright, my favorite description of a genealogist is this: "We are the storytellers of the tribe." The responsibility to convert our genealogical research into a format to share with others covers a wide range of options.
Formats can be as simple as printing out a family tree with vital statistics from an on-line research company or software program or as complex as writing a narrative book printed by a publishing company. Genealogy magazines, blogs, websites, organizations, societies, and other media sources frequently report on or detail these options, especially the more complex ones.
A Chronicling Approach to Your Research
My experience as an amateur genealogist and the author of nine family histories involves capturing my genealogy research in a form I call "chronicling."
Chronicling falls into two categories: using on-line/software tools and using a word processor to craft a story before choosing a publication method. These are not mutually exclusive options. In fact, I've used both. 
Critical to choosing either approach are the following factors:
Identifying your audience
Figuring out your timing
Determining your budget
Evaluating your own technology and technical skills
This post has two parts to describe the chronicling process. In this post, I'll discuss using on-line/software tools with built-in publishing methods. In part two, I'll share how you can use a word processor and take advantage of other publishing methods.
Using Software to Manage Your Research
Not everyone is comfortable writing stories or has the skills to draft a document using a word processor. But, on-line companies and software programs provide many tools that facilitate the organization of data in ways that help create a decent narrative. A software program offers more tools to facilitate chronicling than the on-line research companies, although I have noticed recently that these companies are offering options that rival the software program options.
While I subscribe to or have accounts with several on-line research companies (Ancestry, MyHeritage, FindMyPast, and FamilySearch), I use only one software program to manage my research–Family Tree Maker, which was the premier software program when I got serious about genealogy about 13 years ago. There are other popular software programs, such as Family Tree Builder, Legacy 9, RootsMagic, and Family Historian.
Visualizing Your Family Tree
Against this backdrop, the on-line research companies allow the genealogist to print out a family tree or a pedigree chart with pertinent dates, events, and places in various formats, such as horizontal, vertical, hourglass, or fan.
Because a tree or chart includes numerous entries, producing one entails laboriously taping the printed pages together. When I feel comfortable about a tree or chart, I save it on a flash drive and take it to my neighborhood print shop to produce on appropriately-sized paper. For example, I created a colorful fan chart from FamilySearch, where I maintain a shadow, or private, tree. The chart looked great, cost me only $2.00, and saved me a lot of time. I also have used the same service's plotter to print out family trees for reunions, including one that was three feet high and 46 feet wide.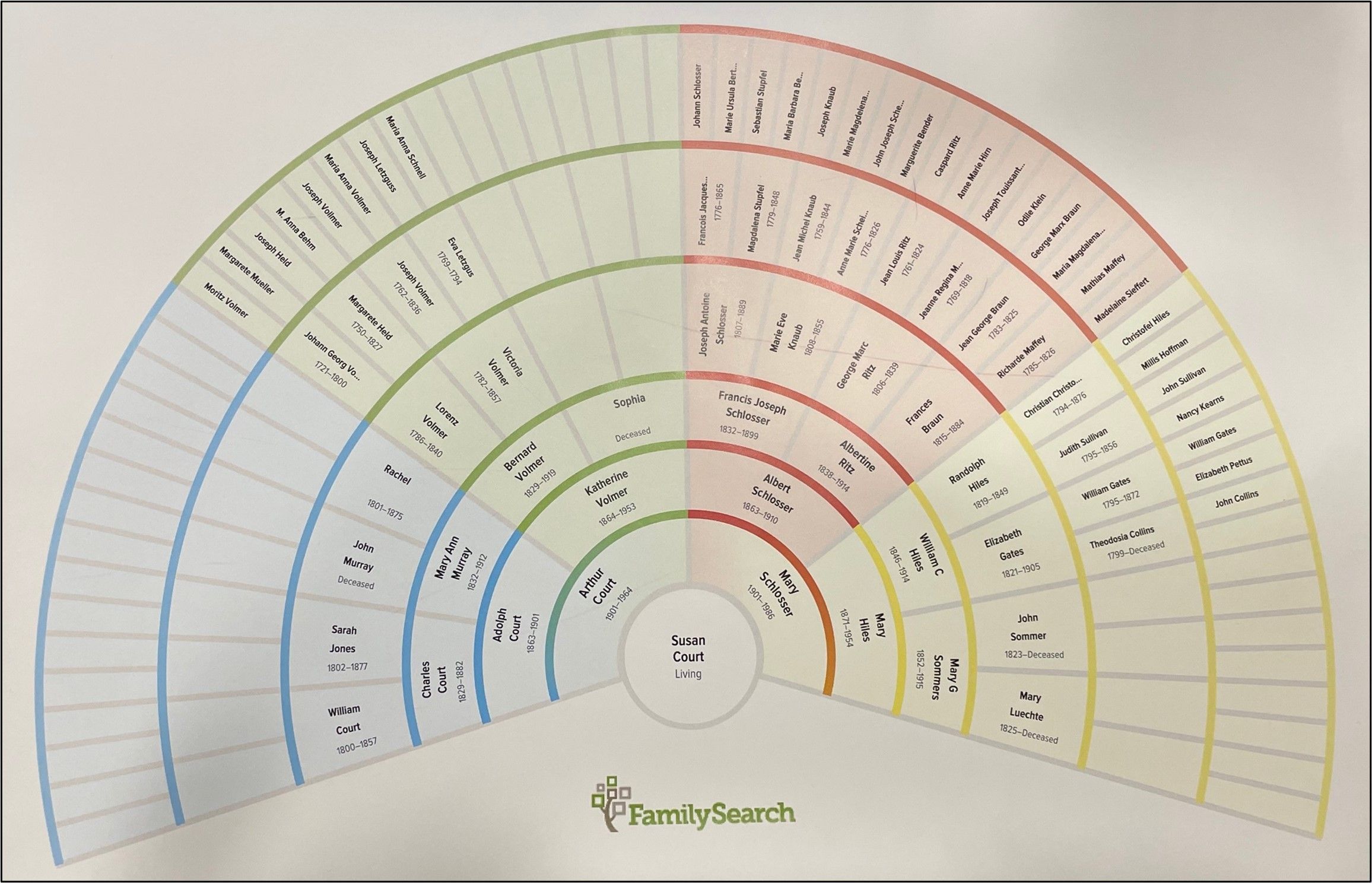 Considering Other Visualization Options
The on-line research companies have more elaborate publication options, but these options are usually just a report, albeit in a chronological and somewhat narrative format, of the vital statistics that you have saved to a tree on that site.
Recently, I discovered that MyHeritage, where I also maintain a shadow tree of ancestors and collateral relatives, has a book option that organizes data in a variety of ways: paternal ancestry, maternal ancestry, descendants, direct relations, family trees, and indices of places, dates, and individuals. I should mention here that I maintain as non-public the primary tree of my family (ancestors, collateral relatives, and descendants) and the trees of others whose stories I have helped develop on Ancestry, which syncs with my software program.
My software program, as do the other available programs, also enables me to produce myriad charts and reports. In addition, it has a book option and a smart story option that provides a word-processing setup, which could be helpful if someone does not have access to one.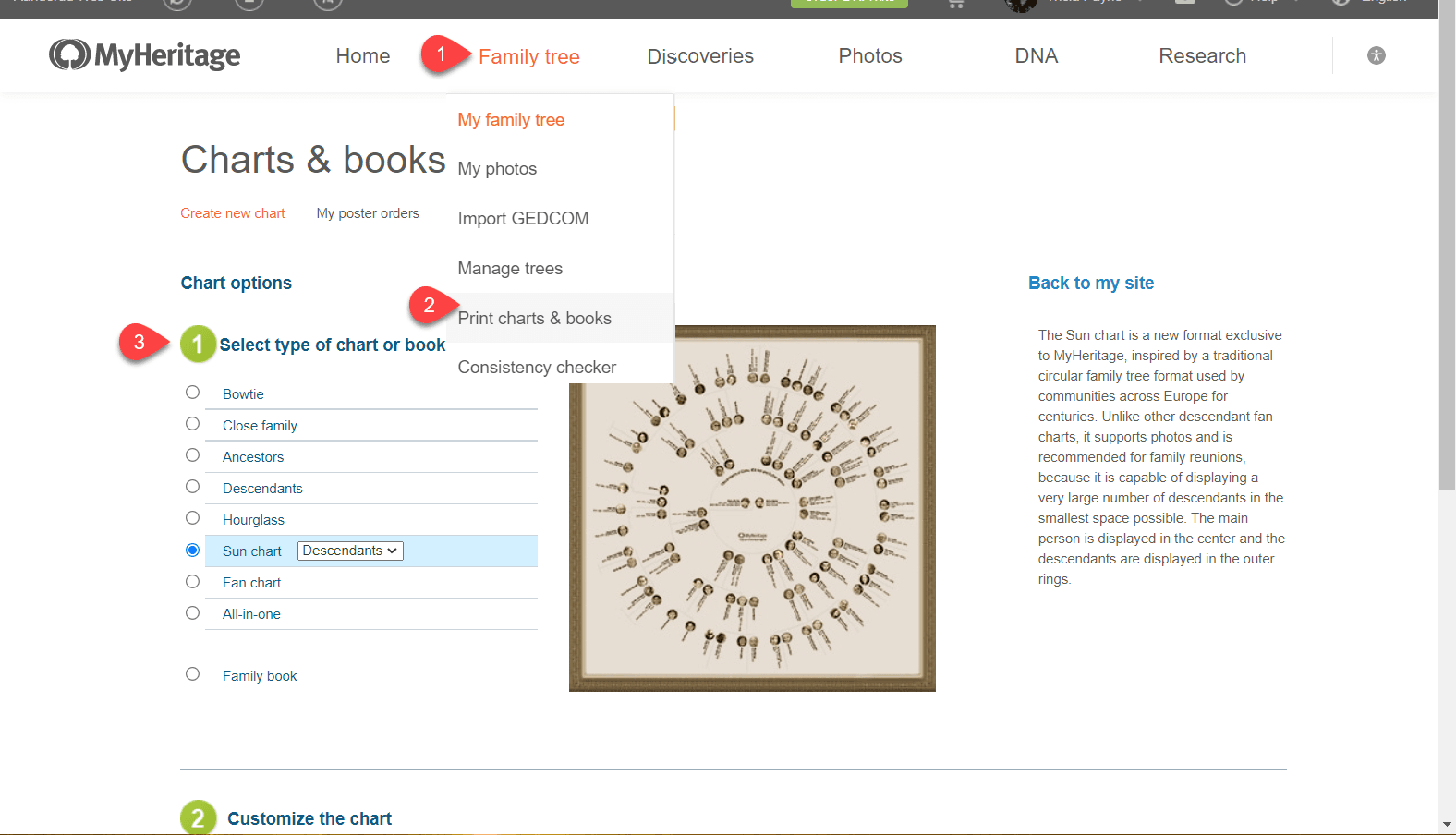 Besides being more user friendly, the major difference for me from the on-line research company publication options is that the software program allows customization of the fields in which I first enter the data. It lets me select from a list of individual and shared facts but also lets me create my own. 
I can ultimately organize the data for retelling however I choose. It also has a "note" feature where I can compose narratives about an individual, which eventually can be combined with a recitation of vital statistics. I used this approach to develop a friend's family story, and it worked well as it created a collection of vignettes of his ancestors while including a chronology and information about collateral relatives and descendants.
Using some of these software or on-line applications can make it easier to publish your history. However, if you want to share more information or highlight key individuals, then you might be ready for the word processing approach. [Learn more in Part 2: Tips for Publishing Your Family History.]
Editor's Notes
Prices for the various publication options described here depend on many factors such as size and number of copies as well as discounts or specials a particular company may be offering at the time. We didn't add any costs.
About the Author
Susan Court was born in Covington, Kentucky and currently lives in Arlington, Virginia. She is a graduate of Thomas More University (B.A., History), University of Cincinnati (M.A., European History), and Northern Kentucky University Chase College of Law (J.D.). In the D.C. area since 1981, she was an attorney with the Federal Energy Regulatory Commission and a partner at Hogan Lovells, LLP, and currently works as a federal energy policy consultant. She is also a member of the National Society United States Daughters of 1812 and several historical and genealogy societies in the United States and Europe.
More Bluegrass Roots Content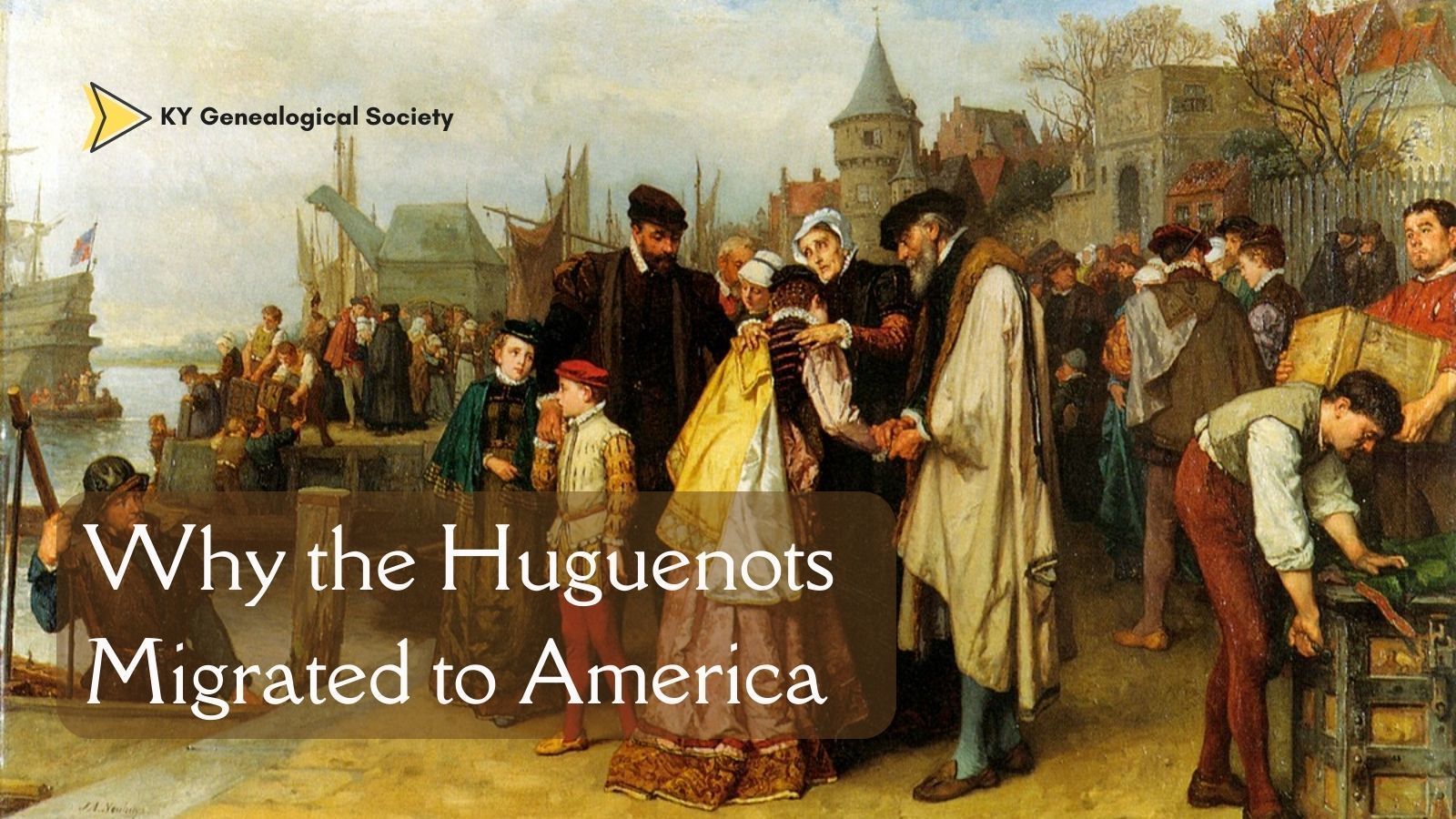 Huguenots migrated from France to the new world and many Kentuckians can claim Huguenot roots.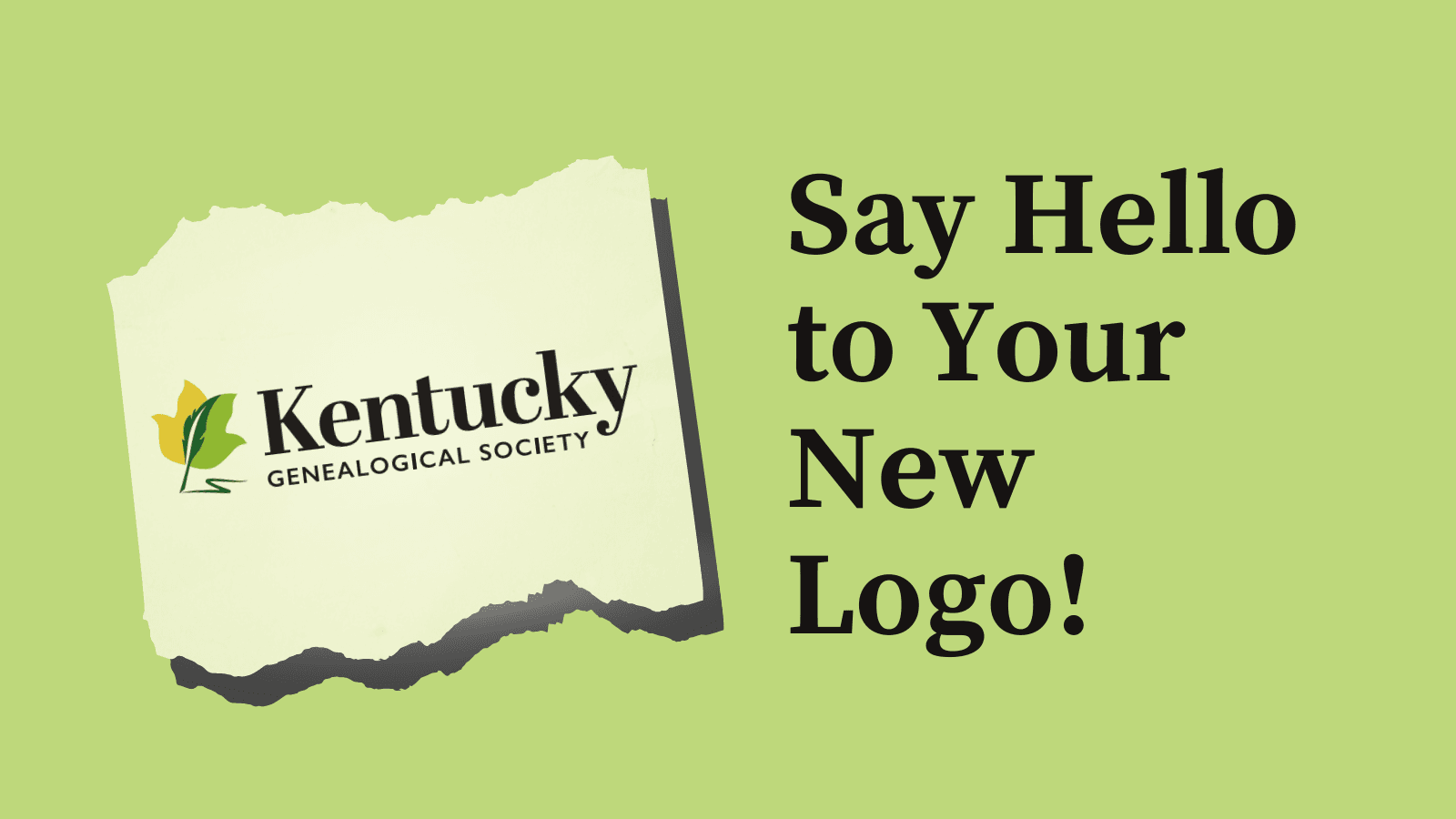 We are transitioning to a new logo and branding.