Preserving Your Kentucky Ancestor's Handmade Textiles and Quilts with Melissa Barker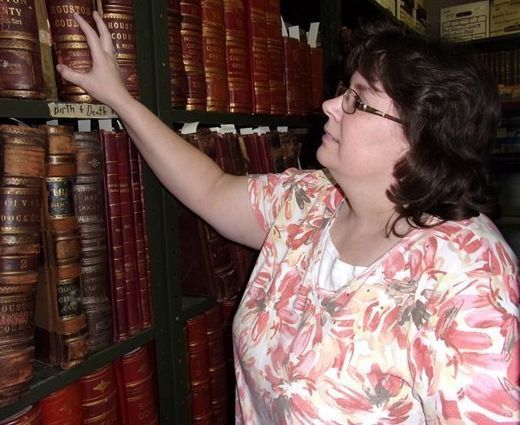 Some of the most interesting items we have in our own family collections as well as in archives are items made of some sort of fabric. Things such as a christening gowns, quilts, high school sweaters and doilies are just a few of the items some of us have as part of our family archive.
Preserving and storing these items can be a challenge and if not done properly could result in the destruction of these precious heirlooms.
Melissa Barker is a Certified Archives Manager and Public Historian currently working at the Houston County, Tennessee Archives. She is affectionally known as The Archive Lady to the genealogy community. She lectures, teaches, and writes about the genealogy research process, researching in archives and records preservation. She writes a popular blog entitled A Genealogist in the Archives and is a well-known published book reviewer. Melissa serves on the board of directors of both the Kentucky and Tennessee Genealogical Societies.