Digging into Finding Aids: The Road Map to Any Kentucky Manuscript Collection with Melissa Barker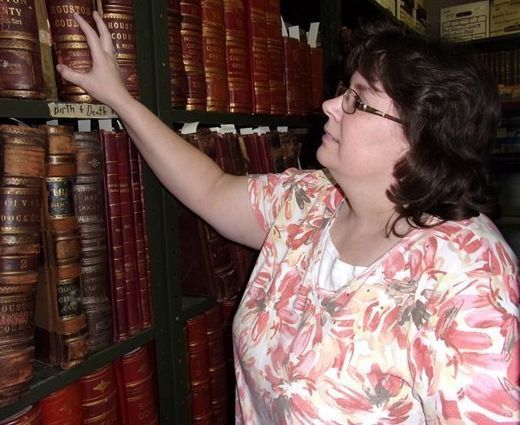 Kentucky manuscript collections can be a genealogical rich resource for the genealogist. If you do not know about these collections and are not accessing them in the repositories where your ancestors lived, you could be missing a gold mine. These types of collections can be found in archive collections, library collections, historical society collections, genealogical society collections and university collections. Most are not online.
Melissa Barker is a Certified Archives Manager and Public Historian currently working at the Houston County, Tennessee Archives. She is affectionally known as The Archive Lady to the genealogy community. She lectures, teaches, and writes about the genealogy research process, researching in archives and records preservation. She writes a popular blog entitled A Genealogist in the Archives and is a well-known published book reviewer. Melissa serves on the board of directors of both the Kentucky and Tennessee Genealogical Societies.