Planning Genealogical Research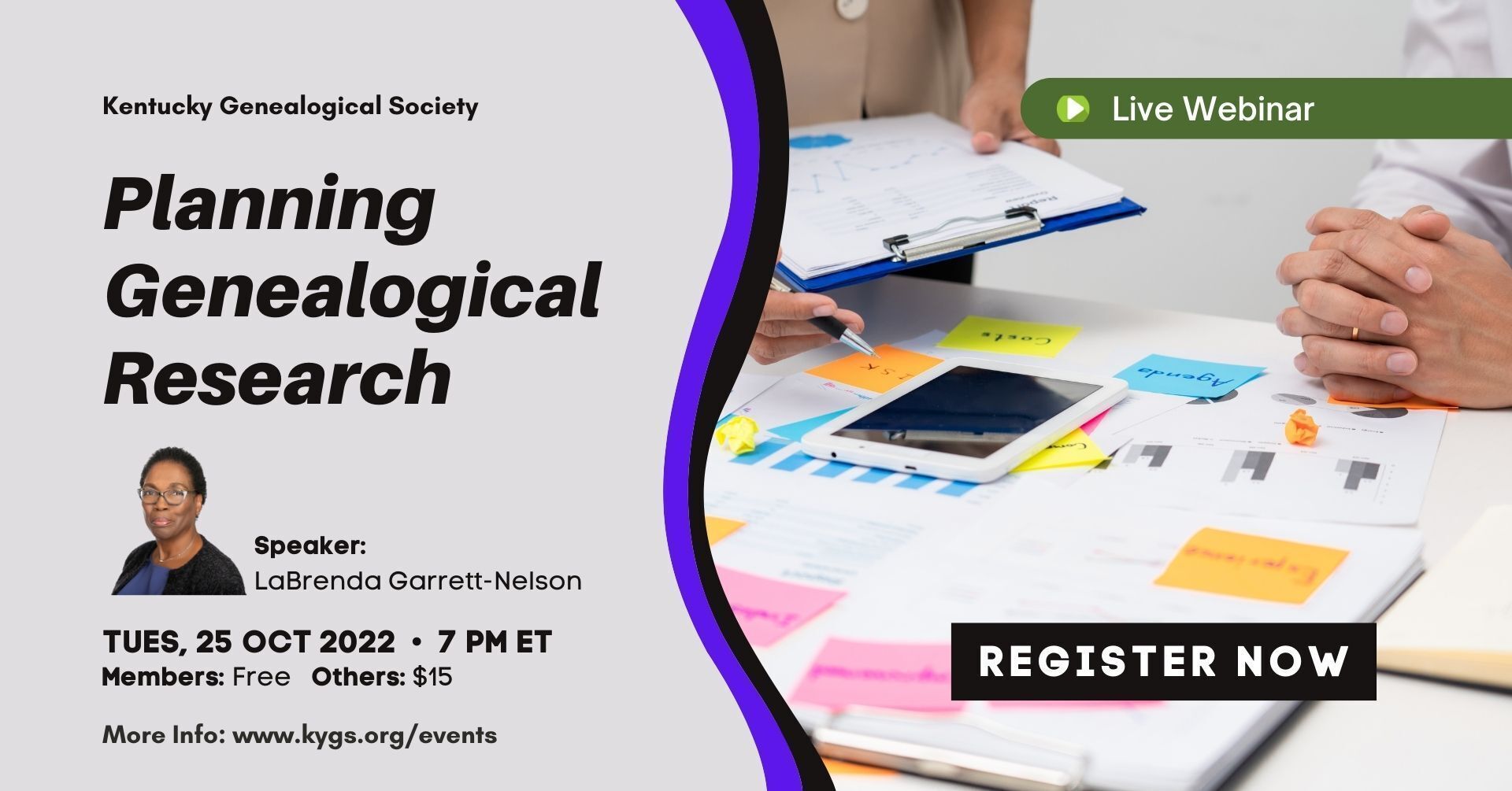 Genealogical proof requires the conduct of reasonably exhaustive research. The thorough research required by the Genealogical Proof Standard should not be undertaken in a haphazard manner. This webinar provides useful tips on developing an effective research plan, including the importance of crafting a focused research question and prioritizing potentially relevant sources.
LaBrenda Garrett-Nelson, JD, LLM, CG, CGL, FASG, was elected as a trustee of the Board for Certification of Genealogists (BCG) in 2016 and currently serves as President. She was elected a Fellow of the American Society of Genealogists in October 2021. She enjoyed a 35-year career as a tax lawyer before her 2013 retirement as a partner from the big four accounting firm of EY. She is most proud of her service on the staff of the bipartisan, bicameral, Joint Committee on Taxation of the U.S. Congress where she helped to craft the historical Tax Reform Act of 1986. LaBrenda is now a full-time genealogist focused on teaching and writing. Her research centers on African American families that survived American slavery, primarily in the Carolinas. LaBrenda is the Registrar General for the Sons and Daughters of the United States Middle Passage, a national lineage society that honors ancestors who were enslaved in the United States before 1870. To learn more about LaBrenda, visit www.labgarrettgenealogy.com.
-- Free to KYGS Members
Kentucky Genealogical Society members use the email address associated with your account
and the discount code: MEMBER during registration to register for free.
-- Not a Member?
If you're not yet a member, join now and access free programs like this one and dozens of others programs you can view on-demand.
Annual membership starts at just $20 for a full year of exceptional genealogy programs, tools, and resources.