Exploring the Kentucky Court System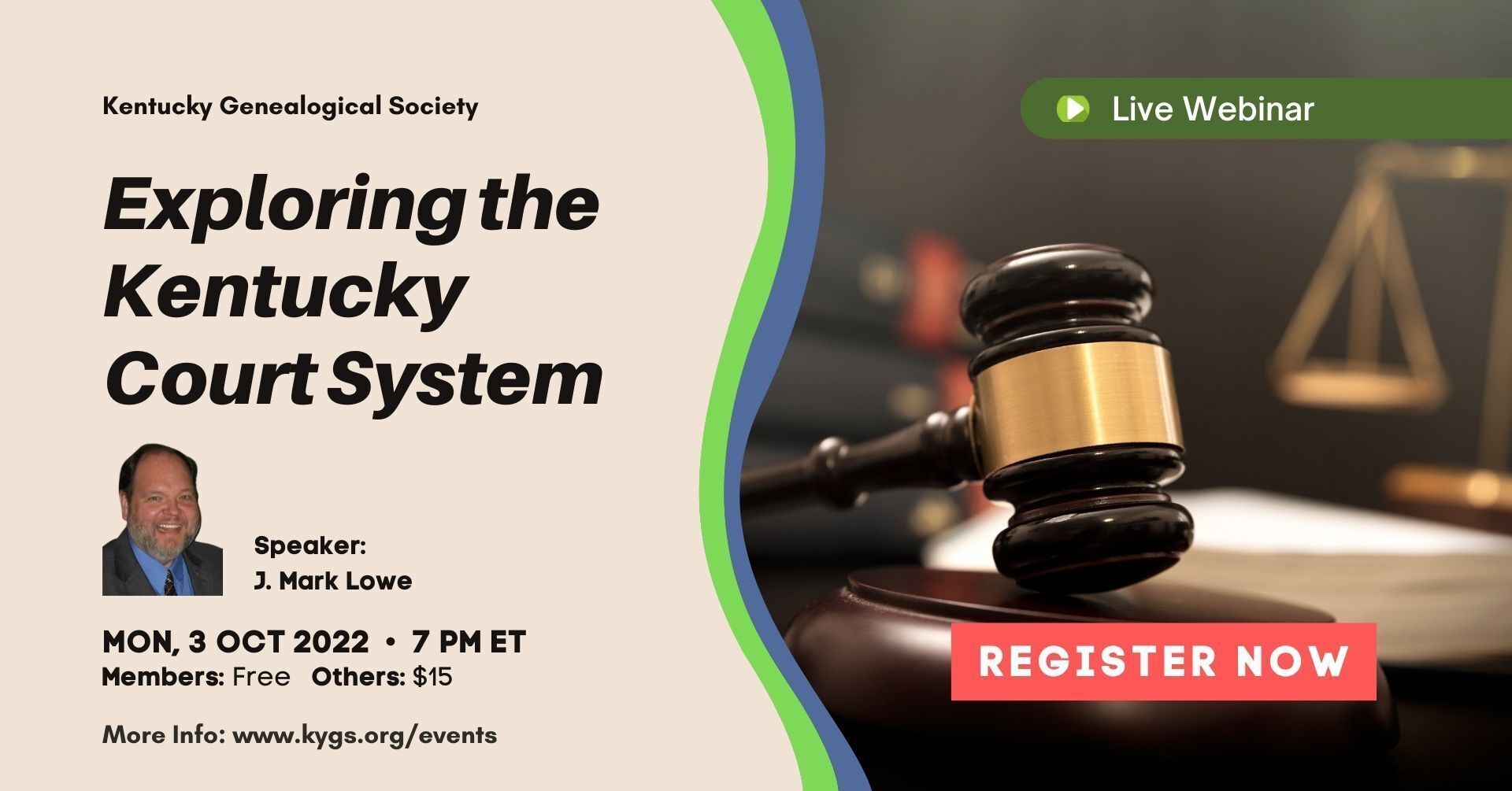 Our ancestors often used the judicial systems to resolve conflicts and make estate judgments. Finding court records for your family and neighbors can provide a wealth of information for your research. Understanding the arrangements of the court records of Kentucky can help you find the right documents and answers.
Speaker: J. Mark Lowe
Cost:
Members: $0
Others: $15
Join before registering to attend for free.