Inventing America: Records of the US Patent Office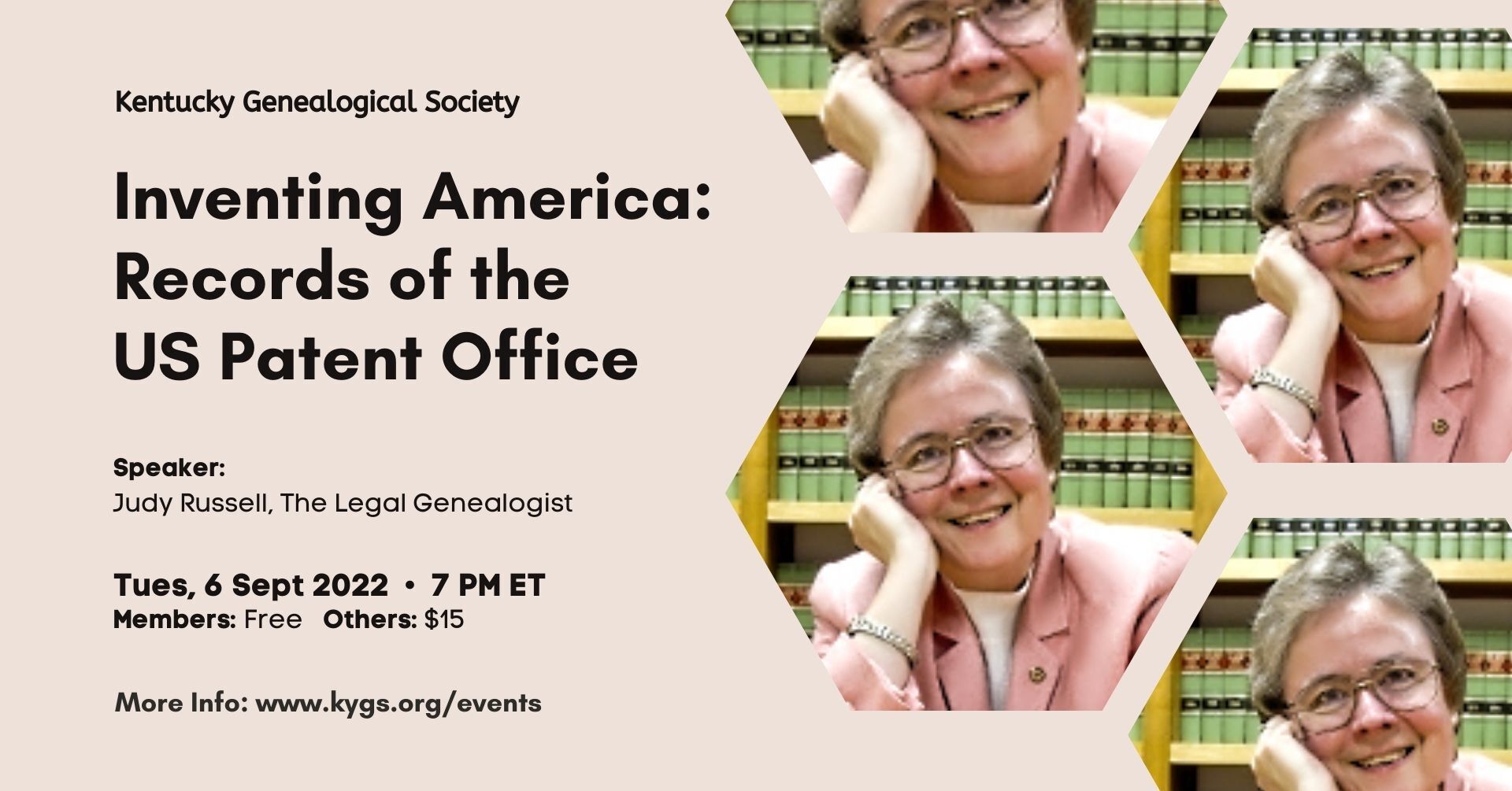 Americans have always been tinkerers and inventors. Records of the U.S. Patent Office can enrich any family's history. Where are they and what can they tell us?
Speaker: Judy Russell
A genealogist with a law degree, Judy G. Russell is a lecturer, educator and writer who enjoys helping others understand a wide variety of genealogical issues, including the interplay between genealogy and the law. Judy is a Colorado native with roots deep in the American south on her mother's side and entirely in Germany on her father's side. Visit her website at www.legalgenealogist.com.
-- Free to KYGS Members
Kentucky Genealogical Society members use the email address associated with your account
and the discount code: MEMBER during registration to register for free.
-- Not a Member?
If you're not yet a member, join now and access free programs like this one and dozens of others programs you can view on-demand.
Annual membership starts at just $20 for a full year of exceptional genealogy programs, tools, and resources.