Get Ready for the 1950 U.S. Census!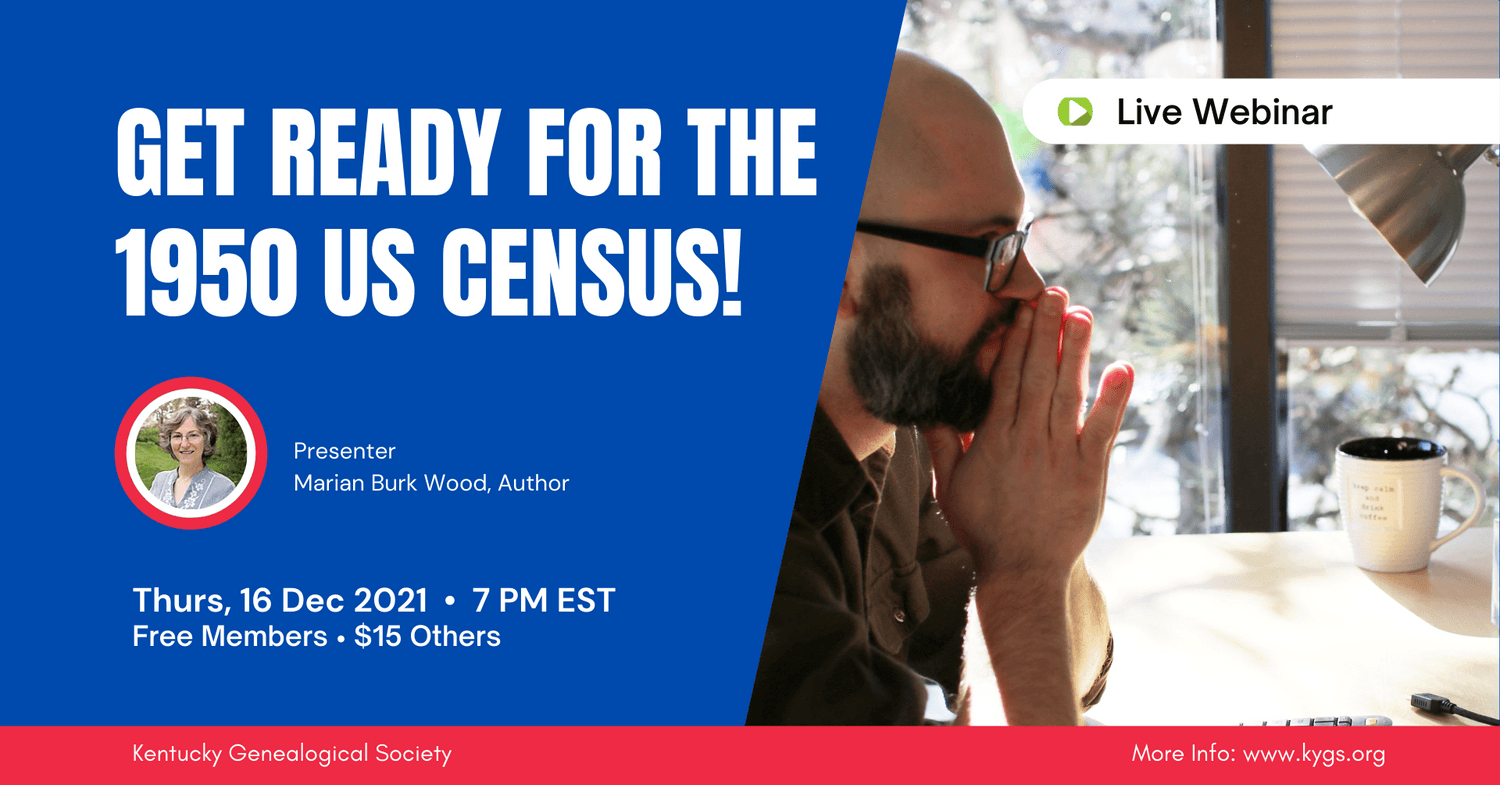 Get ready to look for your ancestors when the 1950 U.S. Census records are made public on April 1, 2022.
This how-to session examines the nuggets of genealogical gold in the 1950 Census and the surprising quirks and assumptions built into the questionnaire.
Marian Burk Wood is the author of the best-selling genealogy book "Planning a Future for Your Family's Past." She has a special interest in helping people document, curate, preserve, and share family history. Marian holds a BA from the City University of New York and a MBA from Long Island University in New York. Her long-running genealogy blog provides practical tips and ideas at https://ClimbingMyFamilyTree.blogspot.com/.
Registration is $15.
Free to KYGS members.