Five Steps to Becoming a Good Ancestor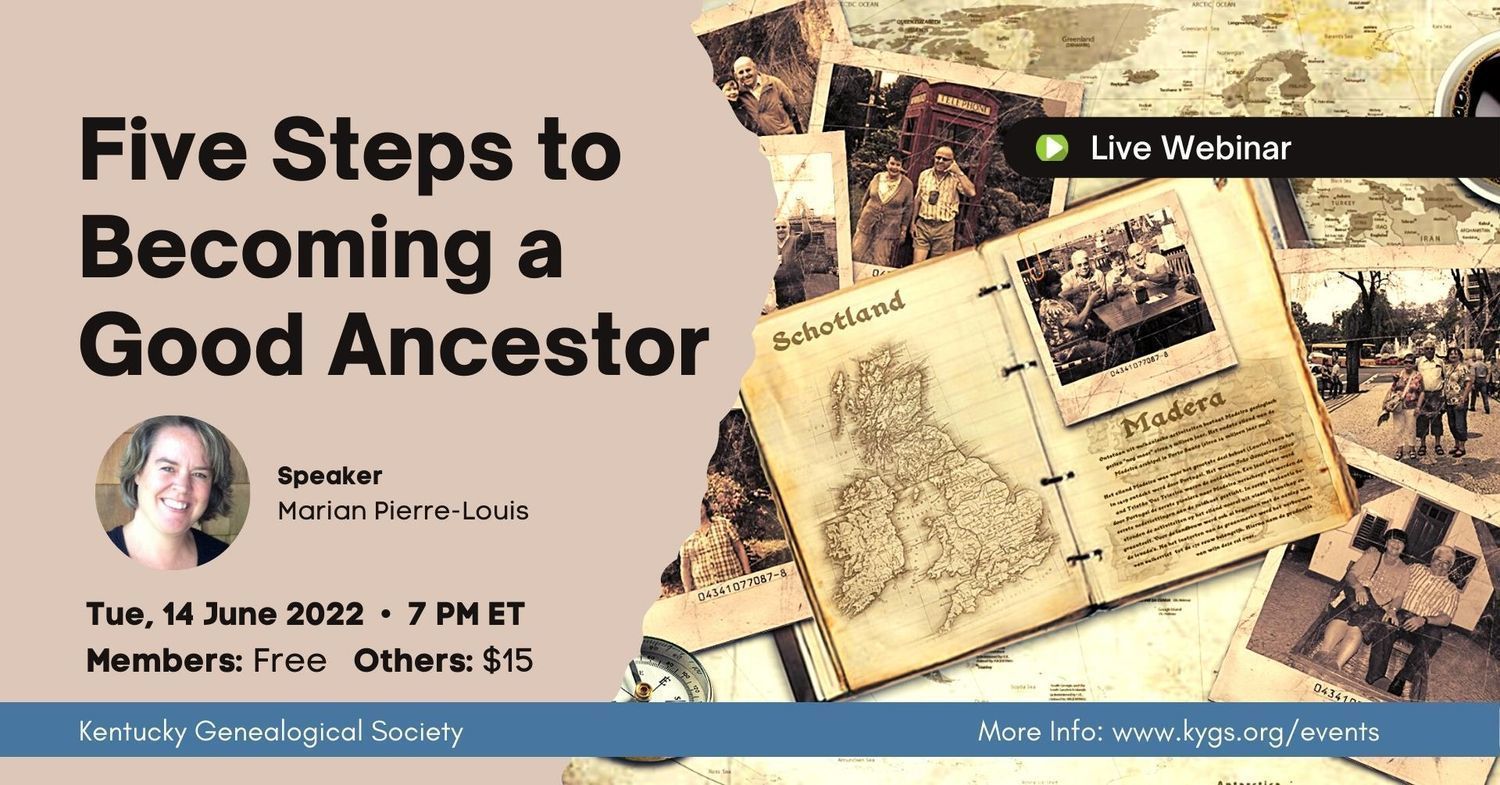 Genealogists are very good at researching and learning about their ancestors lives. But sometimes they forget that it is important to provide information about themselves for their own descendants. In this presentation we'll provide five ways to leave traces of yourself (and your research) for those who come after you.
Marian Pierre-Louis is a genealogy professional who specializes in educational outreach through webinars, internet broadcasts and video. Her areas of expertise include house history research, southern New England research, and turning genealogy into multi-media projects. She is the host of the Genealogy Professional podcast, a show committed to helping genealogy professionals become better businesspeople. Marian is the Online Education Producer for Legacy Family Tree Webinars where she produces online genealogy education classes.
-- Free to KYGS Members
-- Not a Member?
If you're not yet a member, join now and access free programs like this one and dozens of others programs you can view on-demand.