Dark as a Dungeon: Researching Mining Records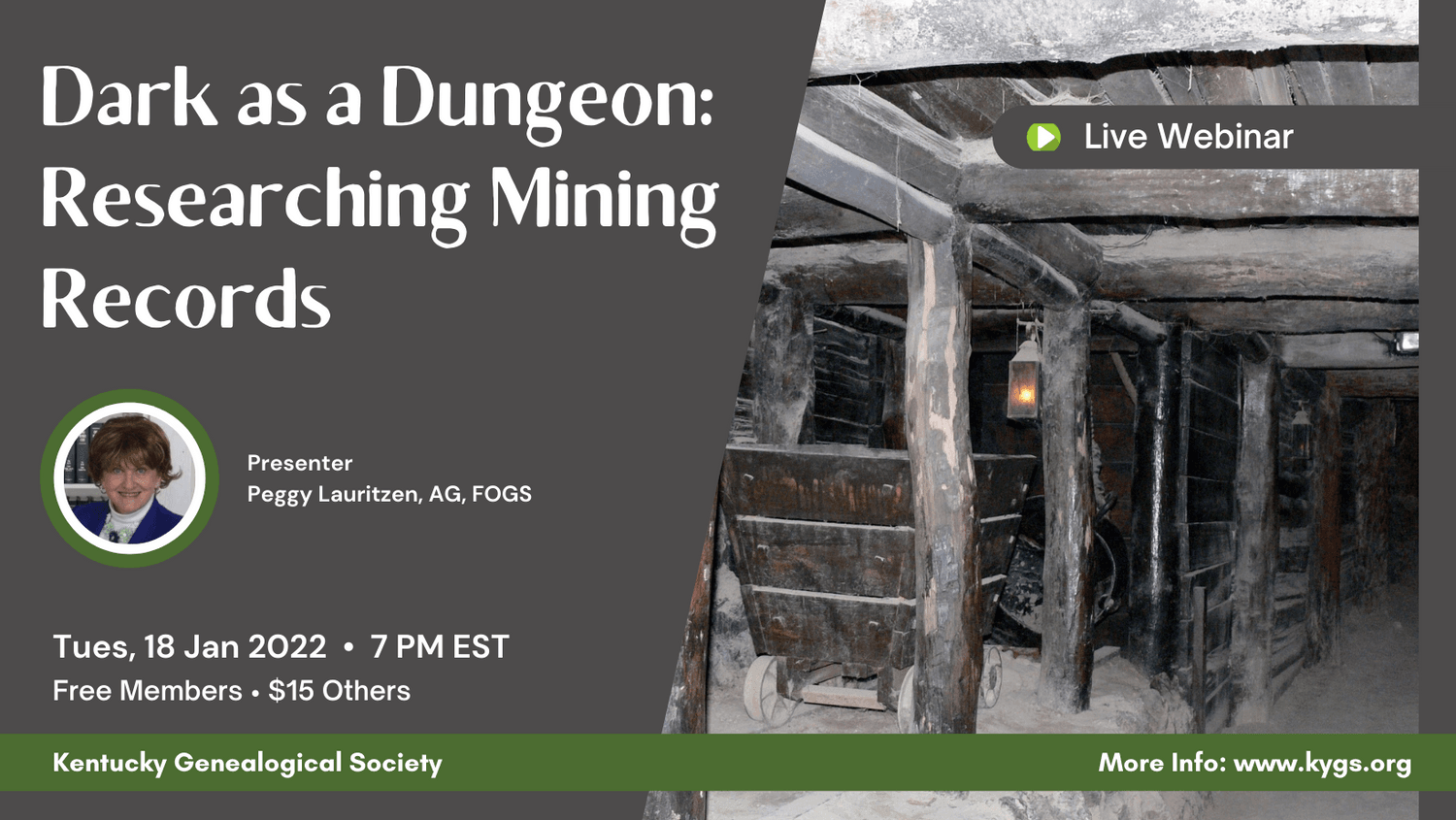 This is the real 'Minecraft.' As the song goes, it truly was "dark as a dungeon" in just about any mine. Fortunately, there are records that have may been kept on your mining ancestors.
The Kentucky Genealogical Society is proud to welcome back member Peggy Lauritzen, AG, FOGS. Peggy is a recipient of the Association of Professional Genealogists Laura G. Prescott Award for Exemplary Service to Professional Genealogy. In 2018, Peggy was named a Fellow of the Ohio Genealogical Society. She has a column that runs regularly in Reminisce Magazine.
Registration fee is $15. Members Attend for Free.