Nine Great Gifts for the Genealogist in Your Life

As the holiday season approaches, I'm thinking about my genealogy wish list and what my family-researcher relatives and friends might enjoy receiving. I've narrowed a long list down to nine items I would love to receive or give. Here's my list, arranged in random order.
Gift Idea 1. Genealogists Always Need Archival Supplies
These consumables are pricey but essential for keeping photos and original records safe for future generations. My favorite online source is Gaylord Archival, which also offers how-to info. Watch for sales! 
Archival boxes, sleeves, envelopes, and other materials are available from many vendors. You can also search online for "archival supplies" to see what you find. 
Tip: A word of caution: Not everything advertised as "archival" is archival; not everything labeled "acid free" is "acid free." Know what to look for. Get tips on Understanding Plastics for Preservation or Storing Family Papers or other authoritative sites. 
Consider subscribing to the A Genealogist in the Archives blog written by professional archivist, Melissa Barker, for more advice on this topic.
Gift Idea 2. Genealogists Tell Stories
One day, I will be a generation-back ancestor. I want to leave my story behind for my descendants. I hope you do, too! Consider StoryWorth as a gift to yourself or to your favorite relative or genealogist. 
It offers a painless way to pass along not just birth-marriage-death dates, but personal stories in a book developed over a year, but covering a lifetime.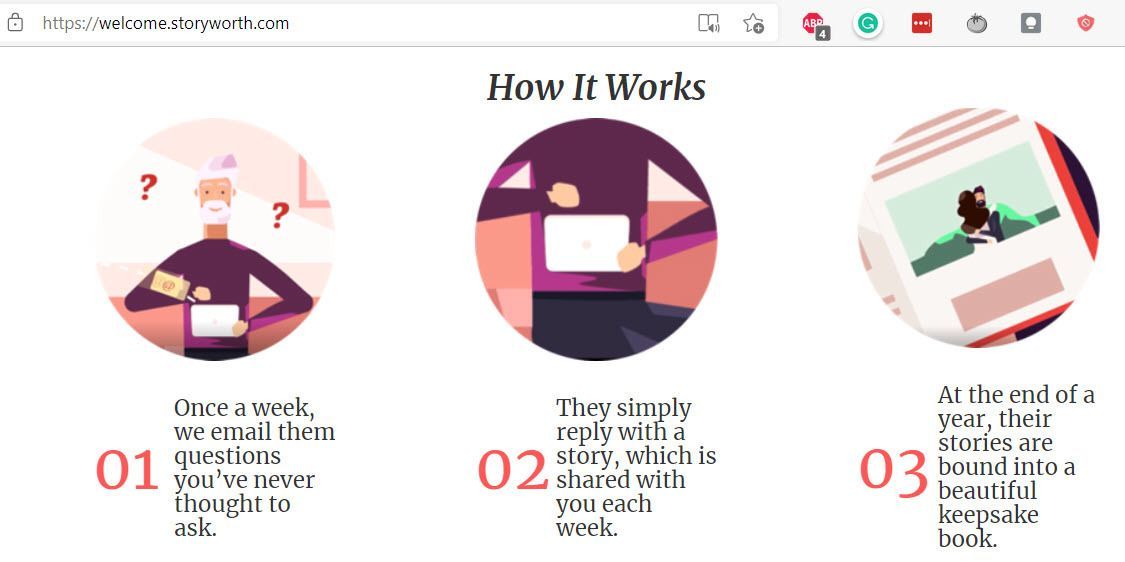 Gift Idea 3. Genealogists Love Heritage Maps
If your genealogist friend has ancestral lines that lead back to a specific geographic area, how about giving a framed historical map of that place? Ireland? Germany? Pennsylvania? Wherever! 

Do a browser search for "buy historical map reproductions" and discover the possibilities. If you are feeling extra generous, you can find originals that range from inflated to over-the-moon prices.
Gift Idea 4. How About Some Research Help? 
We all have those ancestral lines we can't continue because we run out of records or time to research. For a genealogist on your gift list, give research help for a set number of hours. This gift could have a high price tag (help from a professional), a moderate price tag (help from an experienced genealogy hobbyist), or cost you nothing (help from yourself). 
Make sure you choose a researcher familiar with the geographic area or circumstances to be researched. Consult the List of Professional Genealogists for a guide on hiring genealogical researchers and a list of researchers for hire.
Gift Idea 5. Genealogists Join Societies to Meet Other Genealogists 
Have you noticed the ever-expanding collection of resources on the Kentucky Genealogical Society website? Connect another researcher with those resources by giving a one-year KYGS membership. 
This gift offers a lot of value for just $20. Does that researcher have ancestors in specific counties or in other states? Look into memberships for genealogical societies in those areas or maybe national organizations too.
Gift Idea 6. Genealogists Need Places to Store Files
Yes, the cloud has made them seem old-school, but I am still glad to have these little thumb/flash memory sticks. They are handy for taking data from one place or device to another; for short-term back-ups; for capturing images and information at libraries and other repositories that permit it. 
I've heard you can load them with portable apps that do all kinds of things, even scan a public computer for viruses. Research that before taking my word for it. Do a browser search on "uses for USB flash drives."
You'll be amazed at the possibilities – and the recipient of your thoughtful gift may be amazed as well.
Gift Idea 7. Genealogists Love to Research Online 
No genealogist's gift list would be complete without the inevitable mention of subscriptions to research sites.
Suggested sites (in no particular order)
The list is endless. Enough said.
Gift Idea 8. Family Tree Wall Decals
Six years ago, I designed a family tree photo display that is 9 feet wide by 8 feet tall. It was an ambitious project made much more manageable by Simple Shapes Family Tree. The tree looks hand-painted on the wall but is a decal that comes in sections for easy application.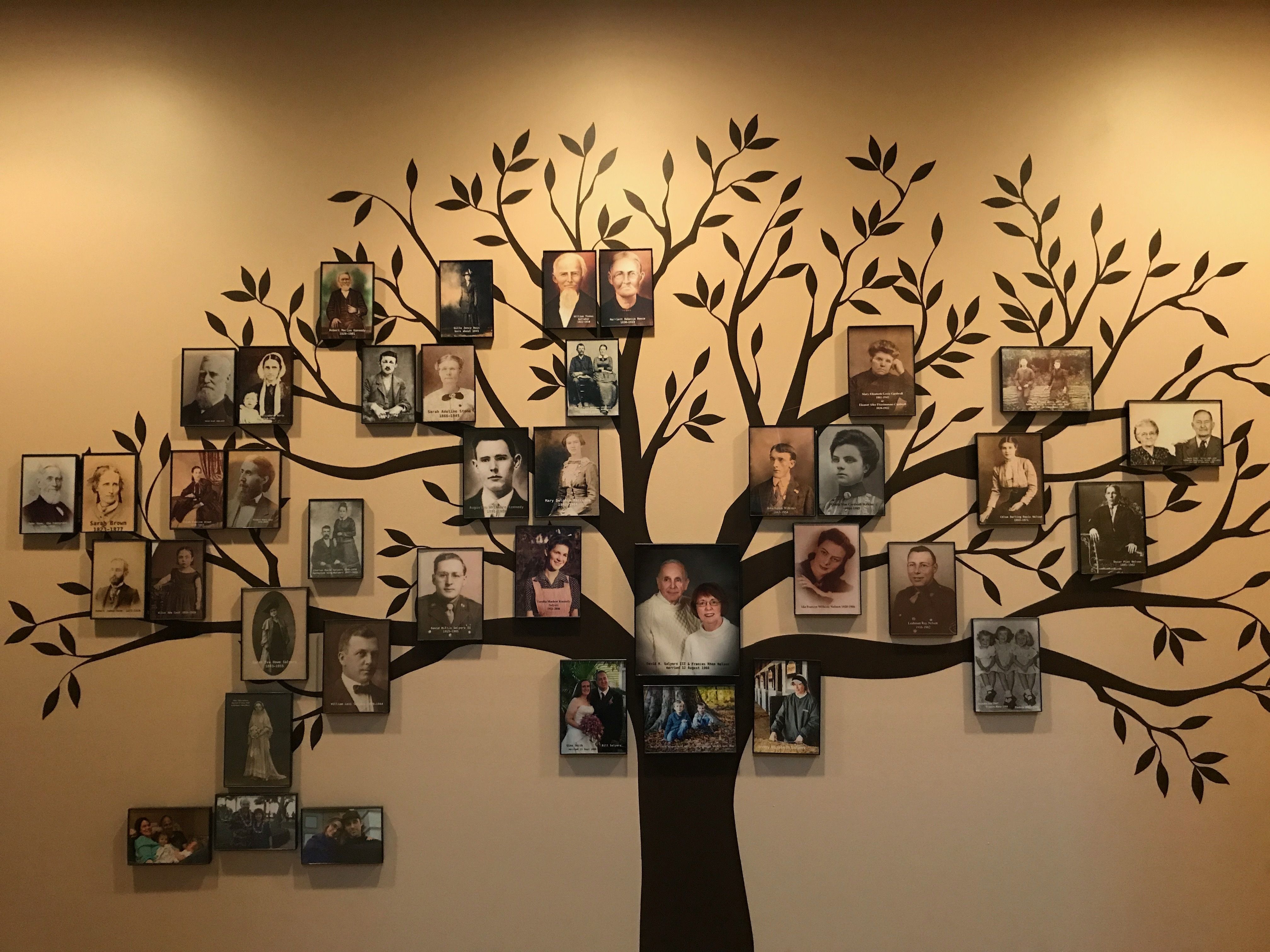 If I can do this, believe me, anybody can do this. For smaller projects, do an online search for "family tree wall decor" or a similar phrase. You'll find hundreds of options with prices from a few dollars to what you want to pay. 
You may also want to give or recommend sets of minimalist frames. I found some inexpensive ones made by Mainstays, which are usually available at many retailers. 
Bottom line: I have enjoyed this display more than words can say. I see my ancestors and descendants every day and have stopped to chat with them. They have become real, far beyond dates and places. It's the best gift I have ever given myself.
Gift Idea 9. The Never Fails Idea - Gift Card 
How would you use a gift card for an office supply store, an archival supplies vendor, a seller of genealogical/historical books and maps? The possibilities are endless! 
Have you browsed Fun Stuff for Genealogists? They offer everything from genealogy-themed mugs and clothing to pedigree chart forms and archival supplies – and gift certificates. Shoppers can have fun with this one!
My list has items I know are useful for family researchers as they build their collection. Even if it is not the holidays, these gifts would work for birthdays, anniversaries or even as a retirement gift.
About the Author
Fran Nelson Salyers is the former editor of Bluegrass Roots magazine and a blogger at 72 Scrapbooks. She has been researching her family for many years.
More Bluegrass Roots Content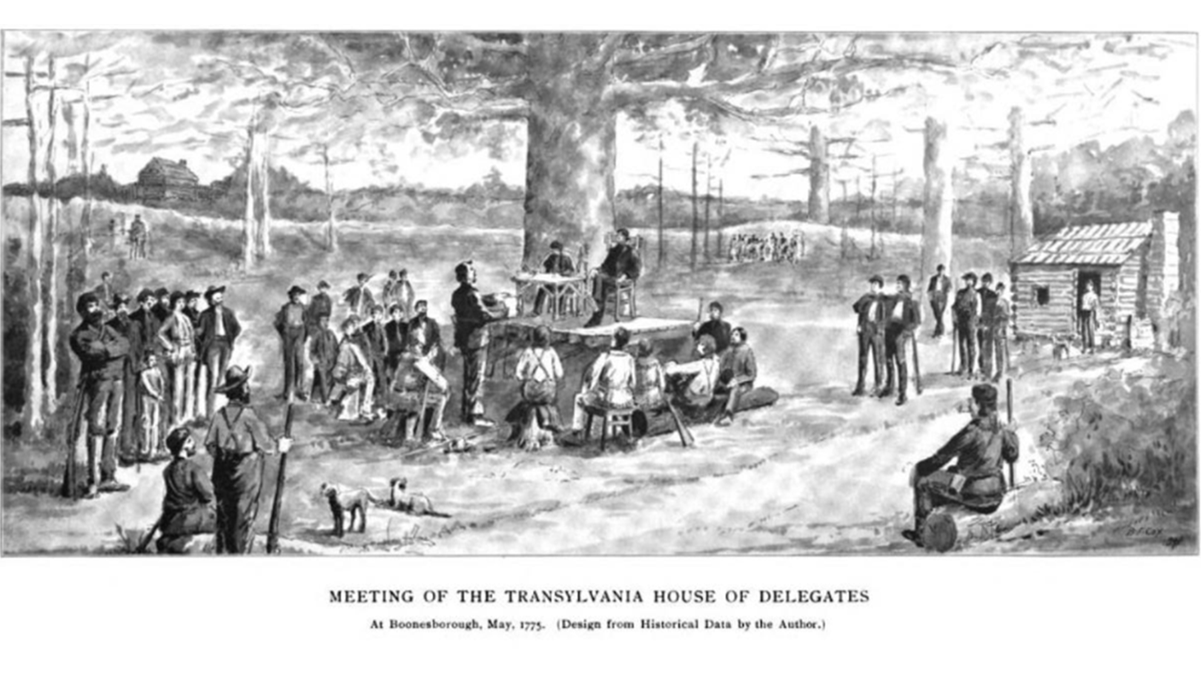 Fort Boonesborough is Kentucky's second oldest European-American settlement. Early Kentucky settlers met at Fort Boonesborough to establish a local government. Judge Richard Henderson, promoter of the Transylvania Company held the meeting.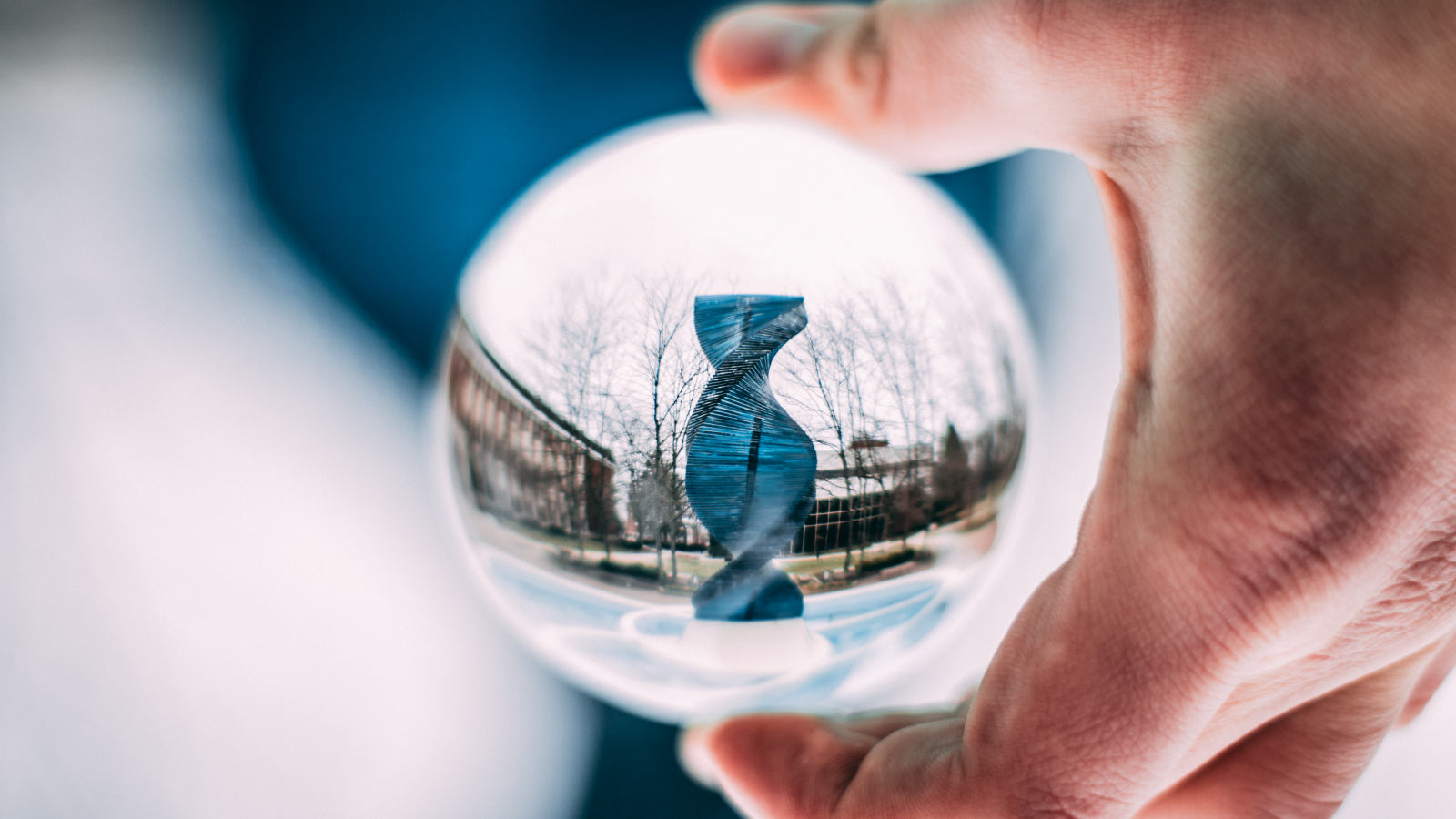 Find out how an amateur genealogist verified her Aussie cousins using DNA