Researching Kentucky Catholics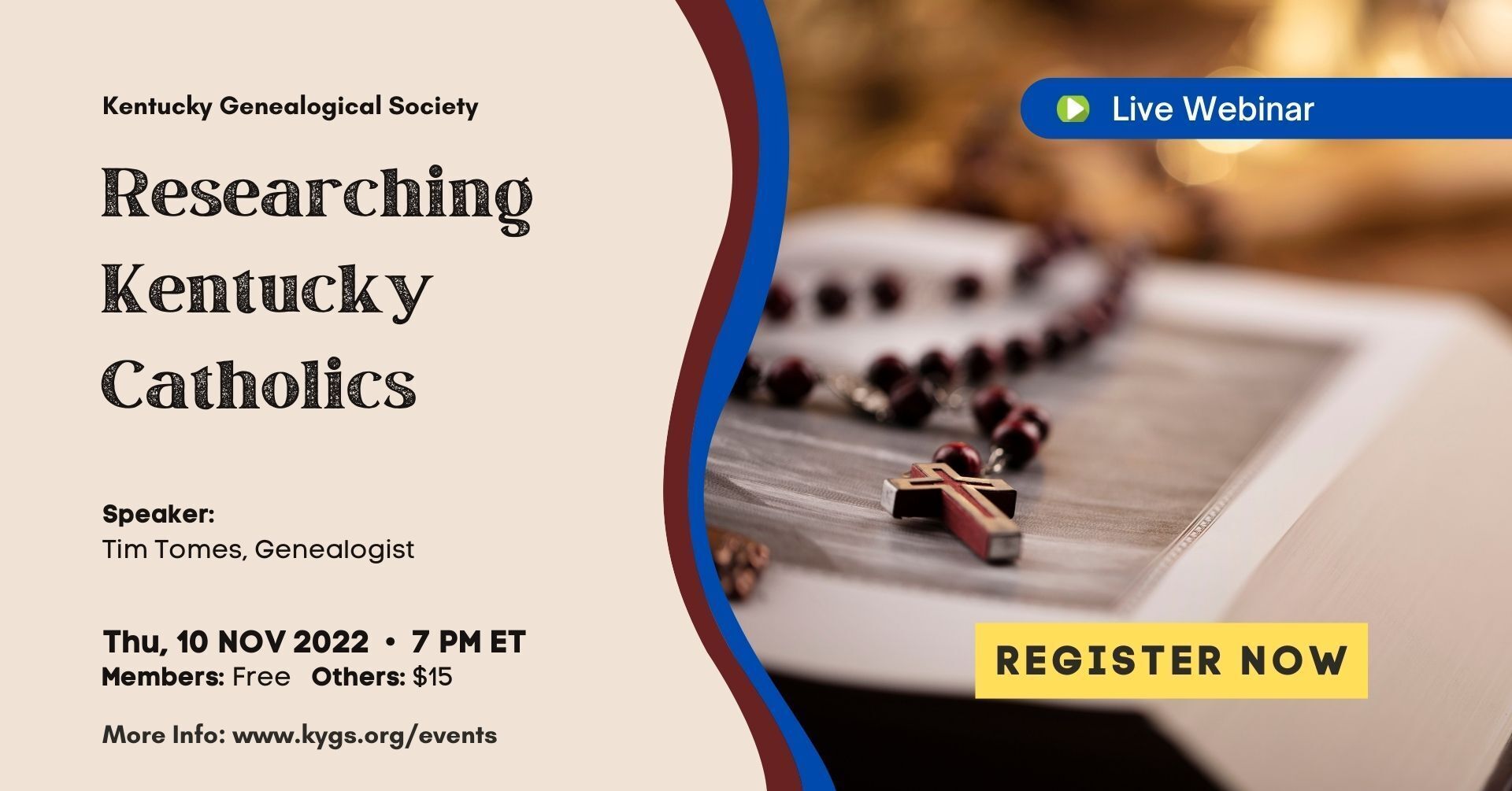 Tim Tomes joined the Archdiocese of Louisville as archivist in 2019. Prior to this appointment, Tomes served at the Cathedral Heritage Foundation, now the Center for Interfaith Relations, in the 1990s as a volunteer, intern and a staff member. He received the Award of Distinction from the Kentucky Historical Society in 2020, for leading the restoration and preservation of the 1824 painting of the Three Mary's by Lexington painter Matthew Harris Jouett and his assistant John Grimes. With no experience in this type of a project, he raised $80,000 through private donations and oversaw the art restoration of the the painting and frame.
The Archdiocese of Louisville is the oldest inland diocese in the United States. In 1808, four American Catholic diocese were created: Bardstown (KY), Boston (MA), New York (NY), and Philadelphia (PA). The diocese of Bardstown was then transferred to Louisville in 1841. Catholics began coming into Kentucky largely from Maryland in 1775, originally settling in what would become Washington, Nelson, and Marion Counties. This area would become known as the "Kentucky Holy Land." Catholics later spread throughout Western and Northern Kentucky.
Target Audience: Beginner to Advanced
Costs
-Registration fee is $15
-Free to Members
Kentucky Genealogical Society members use the email address associated with your account and the discount code: MEMBER during registration to register for free.
-Not Yet a Member?
If you're not yet a member, join now and access free programs like this one and dozens of others programs you can view on-demand.
Go to http://www.kygs.org/join.html to become a member for just $20 annually.