Gathering Family Stories and Pictures with Aimee Cross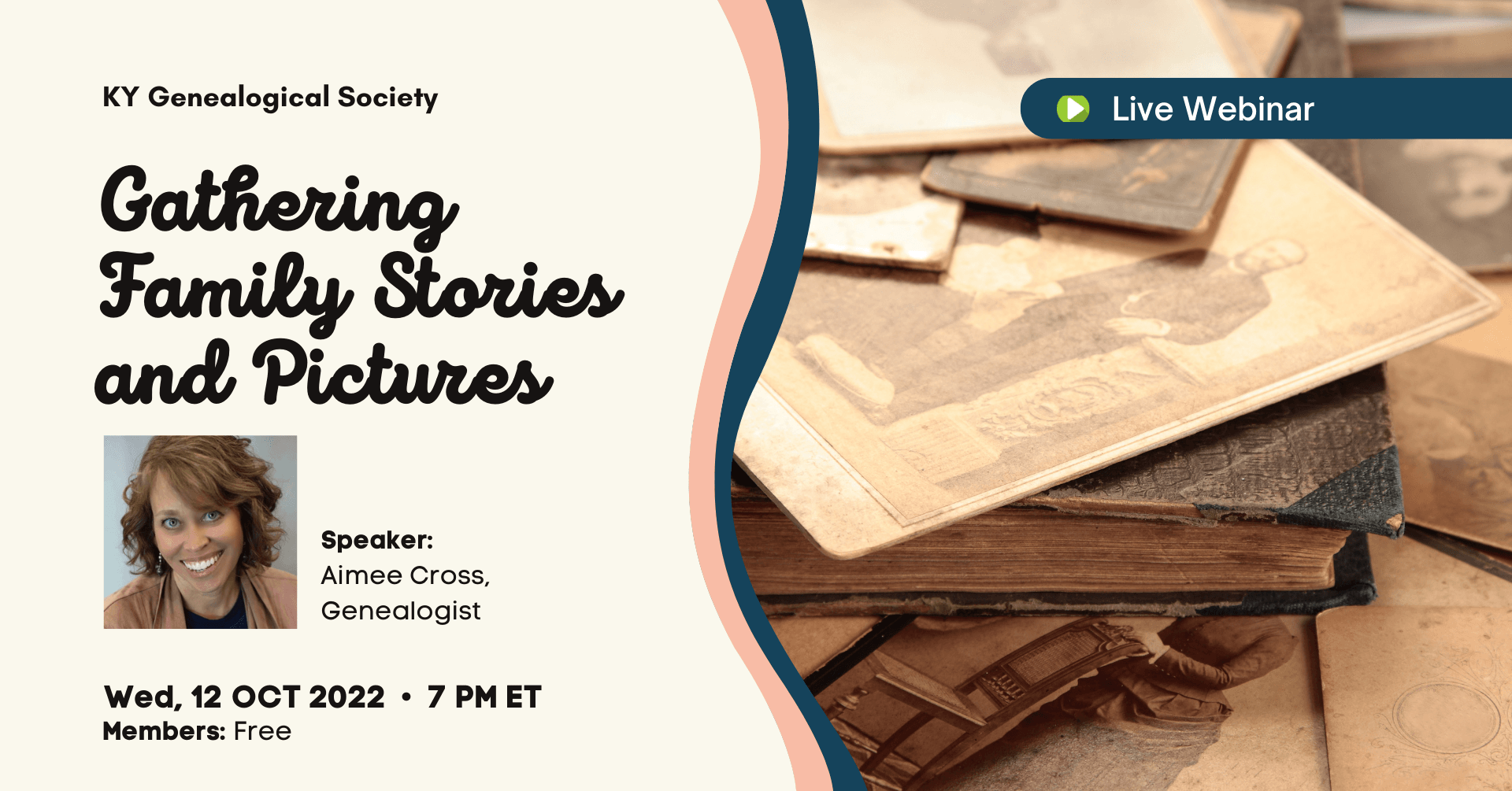 Sometimes we realize, once it is too late, we missed the opportunity to gather our family stories and pictures. Don't let that happen in your family! This webinar will discuss strategies for successful oral history interviews, questions to spark meaningful conversations, as well as methods to preserve such interviews. Suggestions for handling family photographs will also be discussed briefly. Don't wait until the opportunity has passed to learn about and preserve your family story.
Aimee Cross is a professional genealogist based in California who focuses on United States research. The love of genealogy instilled by both grandmothers has been a lifelong gift which she strives to share with others, most recently though her YouTube channel. With the opportunity to help clients overcome brick walls, handle inherited genealogy or simply build their family tree, she grateful for a rewarding profession. Helping others learn about their ancestors is fun!