2018 Genealogy Educational Events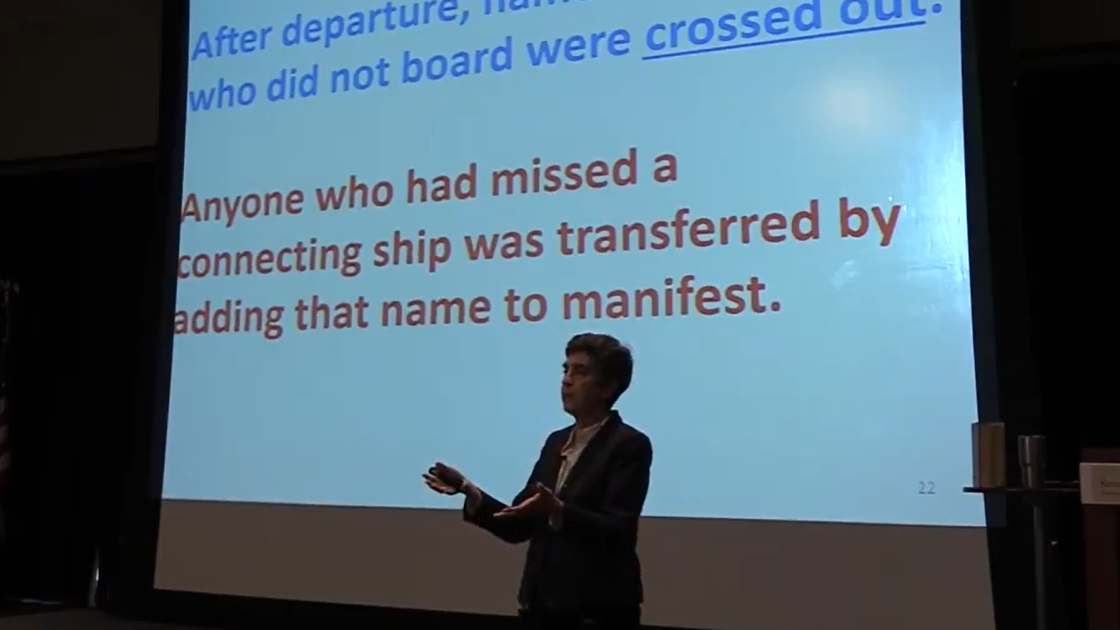 On a regular basis, the Kentucky Genealogical Society provides educational opportunities to members and non-members. This page contains our available educational offerings from the 2018 Kentucky Genealogical Society meetings.
These events give perspective members an idea of the value provided by the organization. You can find current educational events that are available free to non-members on our Calendar of Events page.
As a service to our members, past educational recordings and handouts are available as on-demand learning in our Member Portal page.
December 2018
Pre-1850 Census Records and Kentucky Tax Lists
Speaker: Linda Colston
Session 1: Working With Those Pesky Tally Marks in Pre-1850 Census Records
Although the early census records only provided names for the Head of Households, they still hold many clues in tracing our ancestors. In this program, we will discuss ways of gleaning the most information we can from those tally marks. 
Session 2: Kentucky Tax Lists – A Gold Mine of Information!
Kentucky tax lists offer a variety of clues that can put pieces of the puzzle of our ancestors together to form a picture of their lives. As valuable as these records are, they continue to be underused. In this program, we will look at how the pre-1850 Census records and tax lists can work together in provide context to our research and address some of the difficulties of researching in the early 1800s. 
Handouts of presentation available.
November 2018
Finding the War Veterans of Kentucky in Your Family Tree
Speaker: Don Rightmyer
Session 1: "North or South? Finding Your Kentucky Civil War Ancestor" 
This session helps you find and learn about your Kentucky Civil War relative and whether he wore blue, gray, or butternut. Be prepared for possible surprises in your Civil War genealogy search.
Session 2: "Over There: Finding Your World War I Ancestor"
This session provides the research tools needed to discover your World War I ancestor and dig out as much information as possible about what their experience was like during the First World War.
Handouts from session available.
October 2018
House Histories, Census Records, and Cemeteries - Oh My!
Session One: House Histories
Speaker: Pamela Lyons Brinegar, CG ®
Whether old or new, houses have stories to tell. Untangling those mysteries requires a combined journalistic/genealogical research approach to draw answers from public records, archives, and many other resources. This session will cover the rapidly growing number of free online images of deeds, estate and tax records, court orders, newspapers, and monographs. Examples of 19th- and 20th-century house histories will illustrate methods for developing your own family stories.
Handout: House Histories Booklet
Session Two: How Can Census Records Help My Research? 
Speaker: Linda Colston
Most of us use Census records in our research, but are we getting the most out of them?  Learn what is available in those other columns and how that information can aid our research.
Handout: Using the Census Records in Your Research 

Session Three: Cracking the Code: Cemetery Symbolism
Speaker: Johnna Waldon
Ever walked through a cemetery and wondered what that engraving on the headstone meant? Learn about the various types of headstones and their symbolism.
Handout: Learning the Cemetery Code Symbolism Booklet
 
July 2018
Using Sanborn Maps in Your Family Research
Speaker: Dave Schroeder
Maps can be valuable tools for genealogists and historians. They can provide exceptional detail about the neighborhoods, farms, and communities in which our ancestors worked and lived. Some of the most valuable maps for genealogists were produced in the 19th and 20th centuries by the Sanborn Fire Insurance Company. Many of these insurance maps are now available online through local public libraries and the Library of Congress.
June 2018
Quaker Migration and Researching our Foremothers
Speaker: Peggy Clemens Laurtizen
Session One: Quaker Migration into the Shenandoah Valley of Virginia.
Quaker groups were a vital element in the valley's growth and economy. In two sessions, Ms. Lauritzen will focus on Quaker culture and customs, where these immigrant groups came from, and what may have influenced them to stay in Virginia or move on to Kentucky and elsewhere.
Session Two: Homespun & Calico: Researching our Foremothers
In her most requested presentation, Ms. Lauritzen offers guidelines on where and how to research female ancestors in records created by the women themselves or records created about them.
Handouts from the talk available.
May 2018
Preserving Our Kentucky Cemeteries
Speaker: Ann Johnson
Session One: Frankfort Cemetery and Cemetery Preservation
This session covers the following topics:
History of the Frankfort Cemetery Chapel.
Short history of important people buried in the Frankfort Cemetery.
Kentucky Cemetery laws and how they pertain to descendants.
Access to family cemeteries.
Best documentation methods.
Best stone cleaning methods.
Advocacy work for all.
Handouts available
April 2018
Everything You Need to Know about Kentucky's Land Patents
Speaker: Kandie Atkinson
Session One: Introduction to Kentucky's Early Land Patent Series 
 Fundamentals of land patenting and the types of warrants that authorized the Virginia, Old Kentucky, and South of Green River patents series.
Session Two: Introduction to Kentucky Land Patents Issued After 1815
A discussion of the authorizing warrants for the Tellico, Kentucky Land Warrants, and County Court Order patents series and the process for patenting land in the Jackson Purchase. 
Handout: Early Land Patents Series
February 2018
Titanic Passengers and Immigration Myths
Speakers:
Katherine Pennavaria
Rosemary Meszaros
Session One: "Who Was on the Titanic? The Role of Passenger Lists in Genealogy Research" 
The US government has been overseeing travel from outside its borders since 1813 and over time has developed a changing protocol for what information needs to be recorded on ship passenger lists. The lists from the peak years of immigration are easily accessed but are not always easy to interpret. This session identifies the best ways to find these records and discusses the specific information they contain. The presenters make a strong case for why no one will ever know exactly who was on the Titanic. 
Session Two: GovDocs to the Rescue! Debunking an Immigration Myth
 Many Americans descended from 19th- and 20th-century European immigrants have surnames that are different from the original form: Rogarshevsky has become Rogers, Waldemar has become Walters, etc. Why? Many people have concluded that these names were "changed at Ellis Island" by careless, overworked immigration officials who "wrote them down wrong" or decided they were "too foreign." The presenters use federal documents and contemporary records to reveal quite a different picture of those officials and what happened at Ellis Island.
Session handouts available