2017 KGS Courses and Events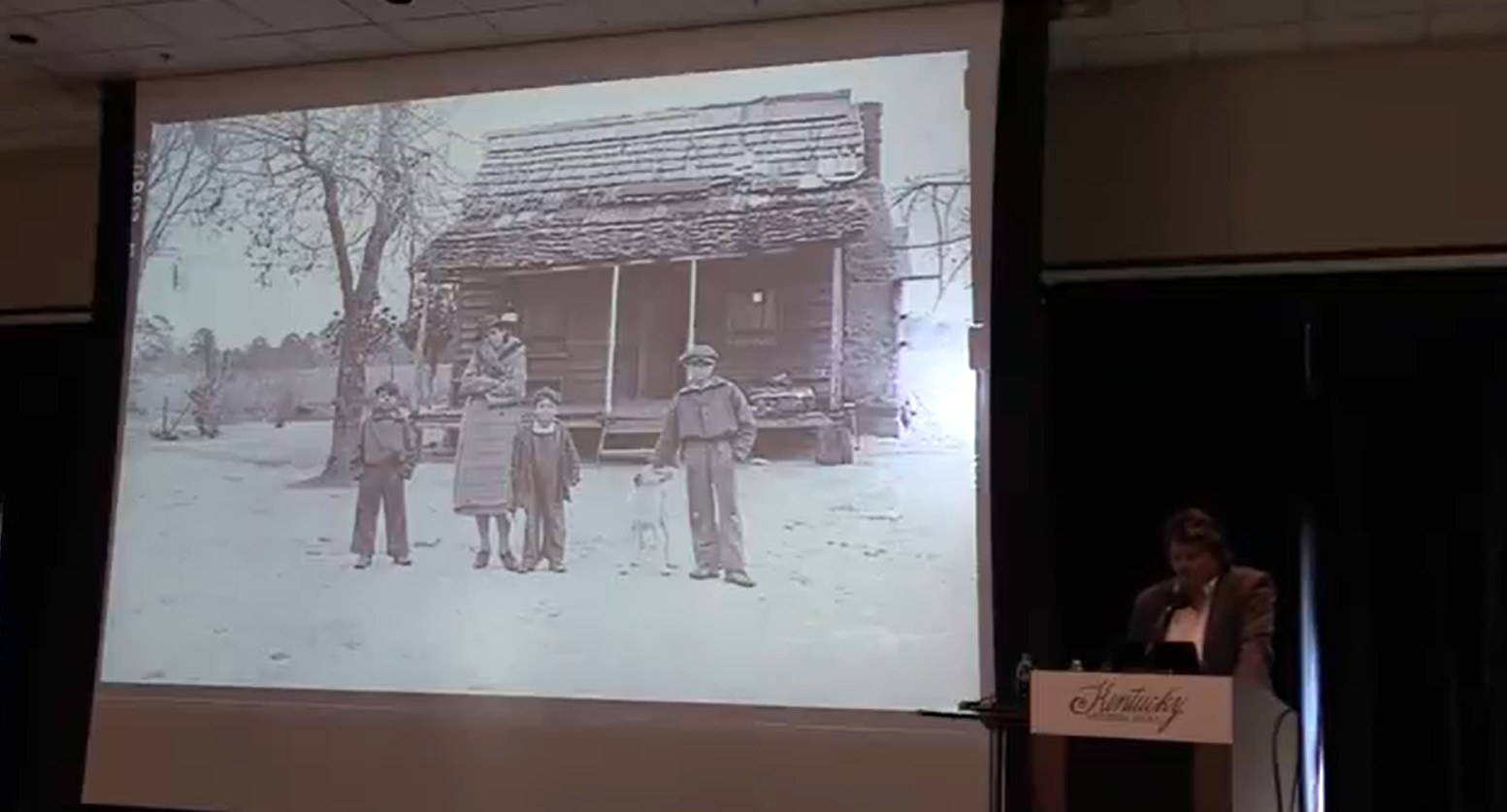 On a regular basis, the Kentucky Genealogical Society provides educational opportunities to members and non-members. This page contains our available at the 2017 Kentucky Genealogical Society meetings.
These events give perspective members an idea of the value provided by the organization. You can find current educational events that are available free to non-members on our Calendar of Events page.
As a service to our members, past educational recordings and handouts are available as on-demand learning in our Member Portal page.
November 2017
Genealogy Software and Publishing Your Family Story
Speaker: Nancy Simmons Roberson
Session One: Researching Using HeritageQuest Online
HeritageQuest is a genealogical website available through many local libraries. Most of those libraries offer at-home access to patrons with library cards.
HeritageQuest Online is a bounty of American genealogical sources in five core data sets:
Entire US Federal Census 1790-1940
More than 40,000 genealogy and local history books
Revolutionary War records that contains pension and bounty land warrant application files
Freedman's Bank records with more than 480,000 names of bank applicants
US Congressional Serial Set records of the memorials, petitions, private relief actions and other matters that came before the US Congress as early as 1789.
Handout: Researching using HeritageQuest Online Handbook
Session Two: Tell Your Story - Online Publishing
Story is at the heart of all we do. Tell your family stories by using on-line publishing companies and those digital family pictures stored in your computer. Create amazing projects that your family will love and you will be proud to share. Publish a book in memory of an ancestor, or make a book to commemorate a special event such as a birthday or anniversary. Don't leave your family the genealogy without the stories!
Handout: Telling Your Story booklet
July 2017
Myths, Media & Melungeons
Speaker: Wayne Winkler, Director WETS-FM at East Tennessee State University
Session 1: Sons and Daughters of the Legend
This introduction to the Melungeons covers who they are, how they are identified, theories of their origins, and the Melungeons' relationship to other, similar mixed ethnic groups. Also covered: The history of Melungeons, going back to their first identification in the early 19th Century to recent DNA studies.
Session 2: Myths, Media & Melungeons 
In this presentation, Winkler discusses what has been written about the Melungeons and how various authors' perceptions of the group were shaped by contemporary political and historical factors. He also talks about how mythology surrounding the Melungeons continues today and how much of that mythology has been created by Melungeons rather than outsiders.
June 2017
DNA for Family Historians and the Art of the Duel
Speaker: Kathy Reed
Session One: The Genealogical Ride of a Lifetime!
That's how Kathy Reed describes what happened when she used DNA and traditional research to help cousins find past and present family. Join her in this journey through using genealogy and DNA.
Session Two: What's Past is Prologue
Reed talks about the practice of dueling and about her great-great grandfather's killing of a prominent citizen of Bourbon County, Kentucky in the 1850s. Was Reed's ancestor guilty or not guilty? We, the jury, will decide.
Handout: DNA Detectives Chart
May 2017
Saving Pieces of History
Speaker: John Heider, RIP, LTD
In two one-hour sessions, John Heider covers these topics:
Where and How Local Cemeteries Started
Restoring a Cemetery's Physical History
Making Repairs
Enlisting a Work Force
Gathering Materials, Equipment, and Methods
Handout: Cemetery Preservation Training Manual