Using Funeral Programs to Inform Genealogy Research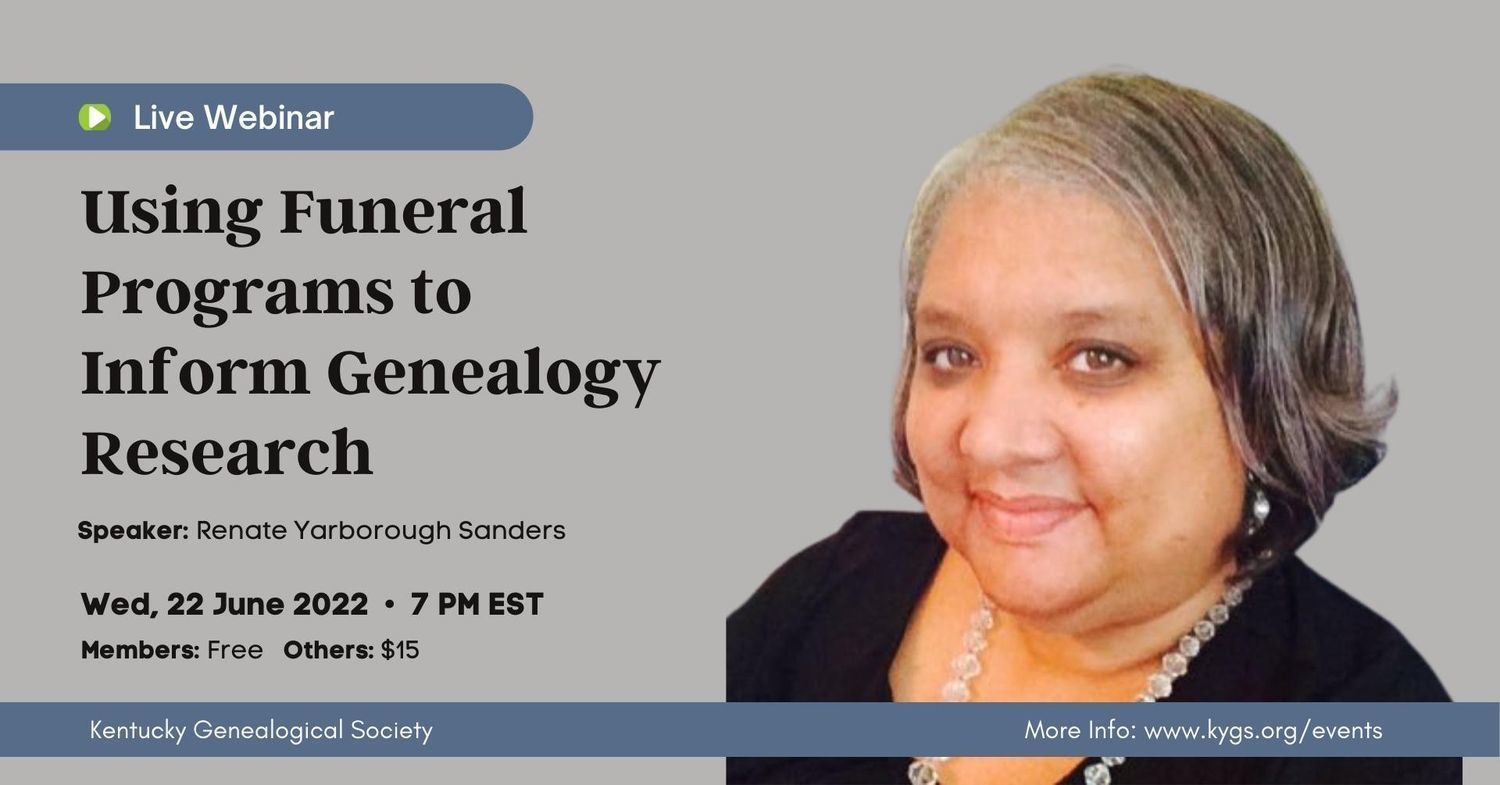 Funeral programs are biographical documents that preserve the history of a deceased person. The presenter will dissect the parts of commonly used funeral programs, modeling how to extract important genealogical information and clues from these valuable documents.
Renate Yarborough Sanders has been engaged in genealogy research since 1997 and has been giving genealogy related presentations, to a variety of audiences, since 2012. She is the descendant of formerly-enslaved ancestors, as well as enslavers and free people of color. Renate is the author of two blogs: "Into the LIGHT", which focuses on her own family history; and, "Genea-Related", which is a platform for presenting a variety of information of genealogical interest. Renate also produces a "(Mostly) African-American Funeral Programs" online database, in which she publishes vital data extracted from funeral programs.