Essential Online Portals for Genealogy Research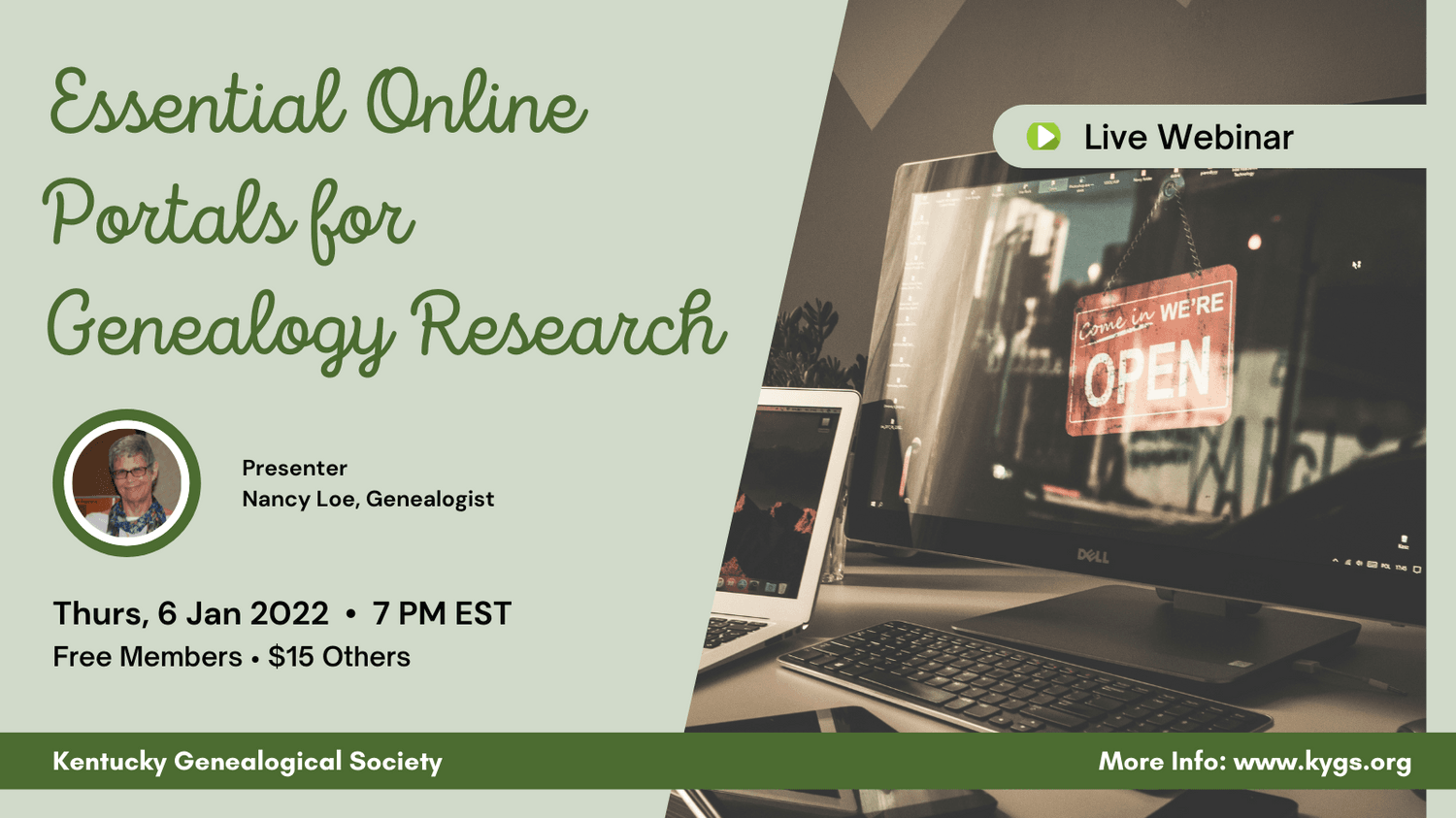 Research portals make online records from many archives and libraries available in a single search. Created by librarians and archivists, these free online portals are available for archives, genealogy books, digital libraries, maps, newspapers, and other resources essential to Kentucky research. Learn how to find and search these genealogical goldmines.
After a long professional career in academic archives and genealogy libraries, Nancy Loe, MA, MLS, launched SassyJaneGenealogy.com, featuring a monthly newsletter, blog and genealogy e-books on US and European research. Nancy also provides expert guidance on information management to help genealogists search smart and find more primary sources.
Free for Members
$15 for Non Members (Join KYGS using the link below)