You'll always know what's going on with our organization.
Just bookmark this page and check back often for the latest programs and events.
Learn How to Research Your Family History with Free Resources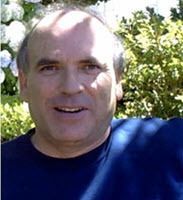 If you want to piece together your family history, our webinar is for you!
Our enjoyable speaker, Bob Taylor, joins us to explain how to get started or improve your research using one of the leading free family search websites, The Family History Guide (www.thefhguide.com). The Family History Guide answers the most commonly asked questions from all user levels.
~ Cost ~
In celebration of Family History Month, the Kentucky Genealogical Society is offering this useful program to the public for Free.
Mapping the Migration: Paths Into and Through Kentucky
Mapping the Migration: Paths Into and Through Kentucky
As a settlement gateway and destination, Kentucky played a pivotal role in early migration patterns. This session will give you resource tips and tricks to track down those elusive ancestors. Topics covered include: Immigration waves/cluster settlements, County boundary changes, Native American trails and early European paths, available records, and migration maps – including the debut of a newly digitized map of the forts and trails of 18th Century Kentucky.