Family Bible Scanning Project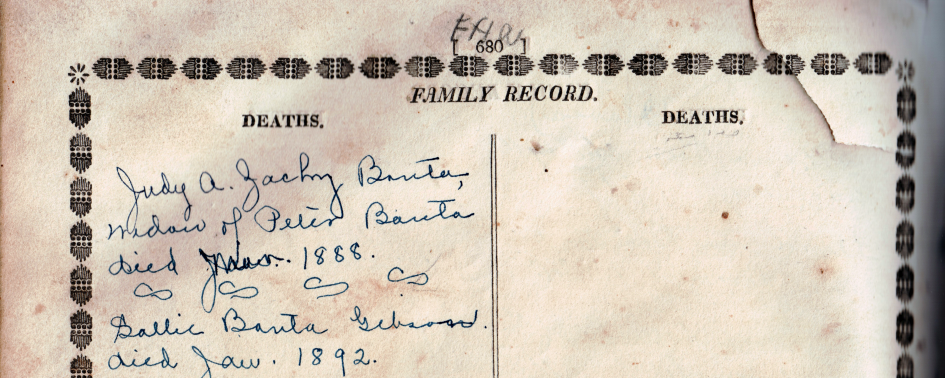 Donate a Family Bible to Us
The birth, death, and marriage facts lovingly written in family Bibles are true treasures – and sometimes the only record of long-ago family events. Often, these Bibles contained the only written records of births, marriages and deaths of a family. These remain solid components to proving a family genealogy.
To help keep those records alive and make them available to researchers, the Kentucky Genealogical Society launched a Bible Scanning Project in the spring of 2015. 
During that time members have donated almost 50 family Bibles to us from many Kentucky ancestors. Some of these Bibles go back to the early 1800s and detail many vital records that genealogists rely upon.
Volunteering for the Family Bible Project
You can assist in multiple and important ways:
Scanning of the Bible requires a scanner and careful handling of the treasured object
Transcribing the Bible requires a careful eye to capture the ancestor names and dates
Indexing the Bible makes the information easy for other researchers to search
If you would like to help with any or all of these roles, send an email to Family Bible Project Chair. 
Contributing a Family Bible
If you would like to contribute a family Bible to this project, contact our Family Bible Project Chair
The following forms assist us with understanding the Bible and handles the legal matters. 
Digital scans from past members are available to current Kentucky Genealogical Society members.