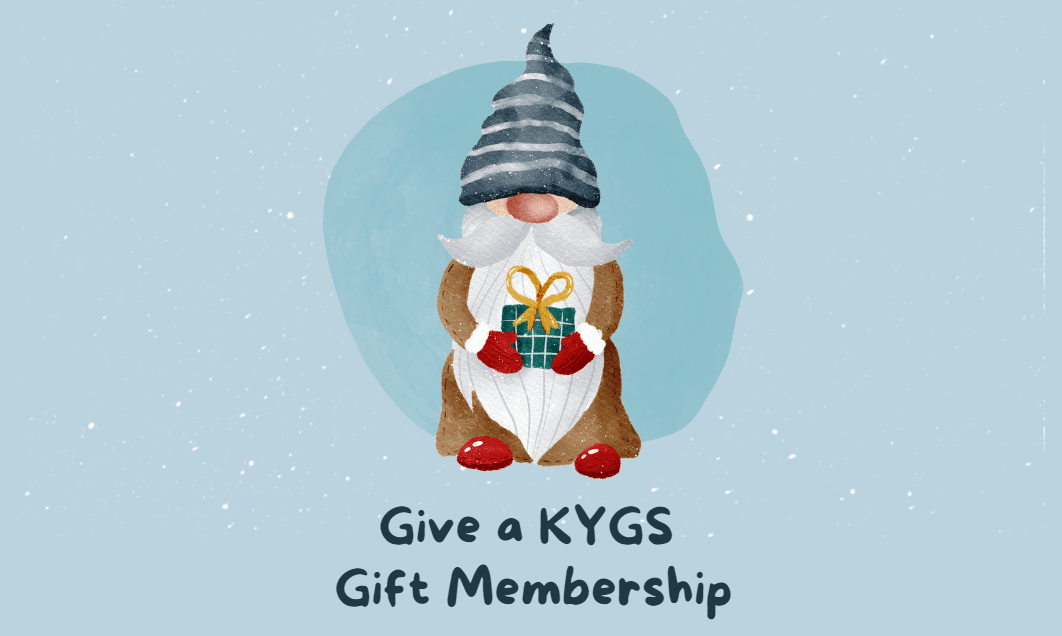 Share the Joy of Membership 
Looking for the perfect gift for the Kentucky family researcher on your list?  Give a one-year gift membership to the Kentucky Genealogical Society! 
As a member, the recipient will be able to access all of our research resources and discounts on events and publications.  For additional details, go to Membership Benefits page.  
Purchase a gift membership before 19 December 2022 and our Vice President, Membership will send an email notification message to the recipient.  
Note: This transaction is completed using PayPal.