Giving Tuesday: Get More Rare Kentucky Records Digitized and Accessible for Researchers
Looking for a gift that supports our mission? You've come to the right place!
When you donate to the Kentucky Digitization Grant Fund, you help us get rare Kentucky records digitized for access by researchers. Your donation supports the Society's digitization work throughout Kentucky.
Donors have a choice of two beautiful gifts for their donation. The items feature the new society logo.
---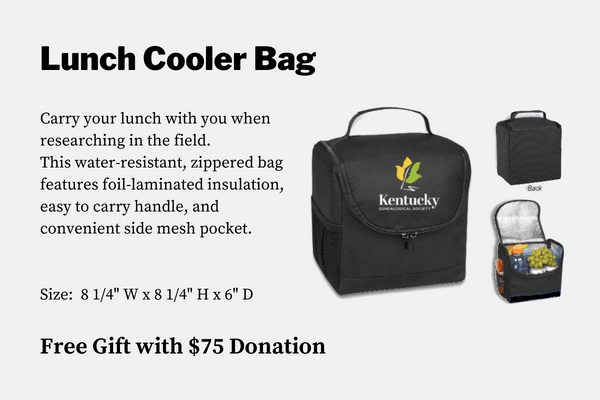 ---